About the
Academic Resource Center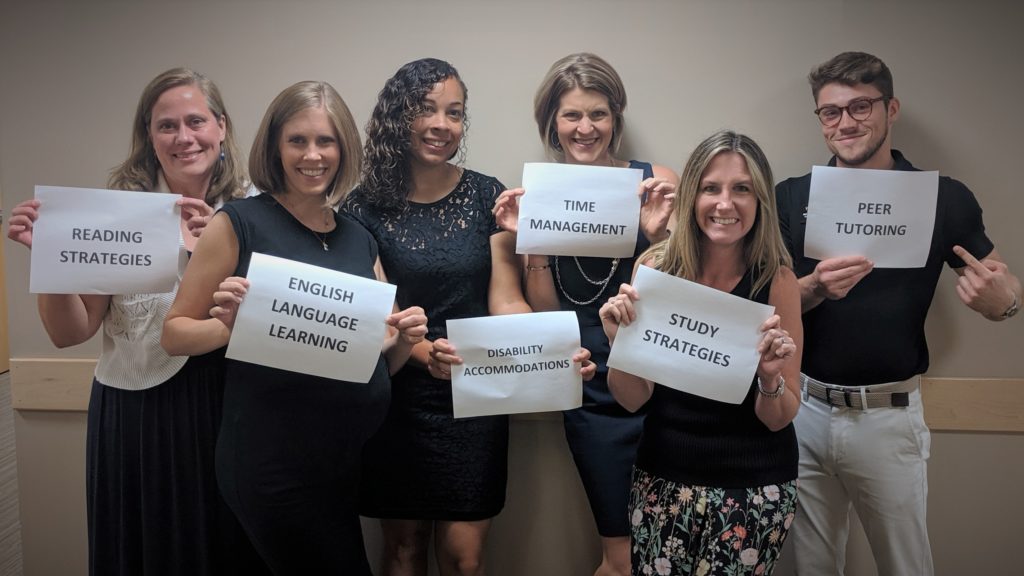 Whether you are a straight-A student or a student experiencing academic difficulty, the Academic Resource Center (ARC) staff welcomes you. Our commitment is to focus on students' individual needs and goals through developing personalized strategies to learn and study effectively at The College of Wooster. We ARC staff don't just help you graduate, we want you to develop enduring skills that will achieve your goals on your next exam, during the next semester, and in your lifetime of endeavors beyond graduation.
We aim to empower all students to be intentional and fully engaged in their unique academic experiences. In fact, the ARC supported 955 individual students last year—that's 50% of the student body!
ARC Services Overview
The Academic Resource Center is one of seven offices that make up the APEX department, located within the lower level of the Andrews Gault Library. Any College of Wooster student is welcome to use our services and to schedule a meeting with our staff during our operating hours, 8:00 am through 5:00 pm, Monday through Friday.
The Academic Resource Center offers the following services to all College of Wooster students:
Learn about our staff and see who you can meet with for which of our services.

*If this is your first time scheduling with us, select Register Here, then select Schedule an appointment.