Entrepreneurship is fundamentally about empowering students to make a difference.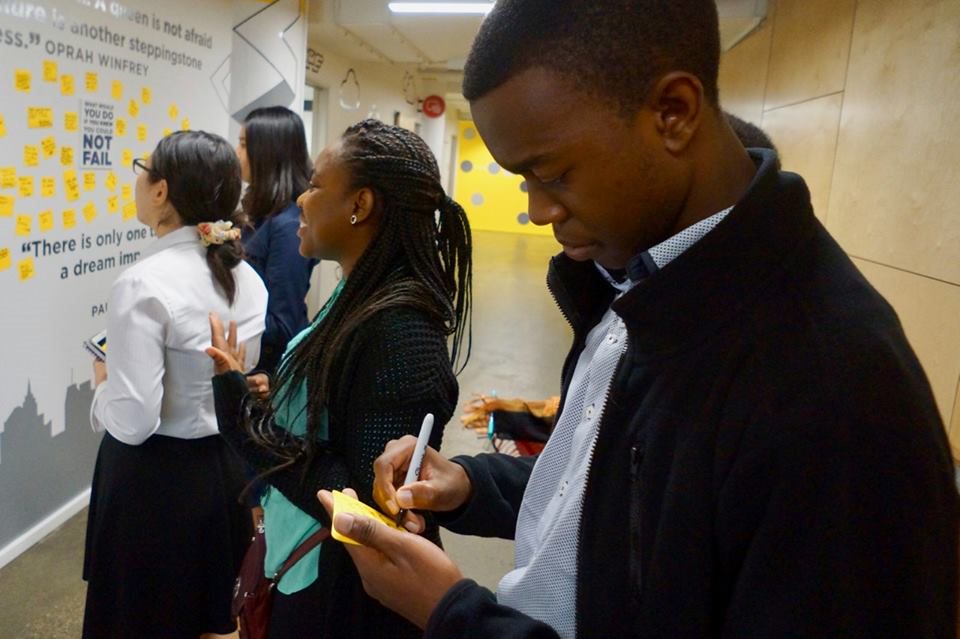 To empower students to make a positive impact on the world, the Center for Entrepreneurship offers a wide variety of programs and activities that support the entrepreneurial spirit of students from all majors. Any student with an interest in creating solutions, products or services can find opportunities to complement and enhance their professional development and academic experience.
Driven by the philosophy that great ideas have to be put into action, the Center offers resources such as guidance for student businesses, internship opportunities, and connections with regional and international entrepreneurship activities.
Entrepreneurship Pathway
The Center for Entrepreneurship supports the Entrepreneurship Pathway at the College. The Pathway consists of a series of course options, experiential learning activities, and reflection exercises under the guidance of a mentor that leads to an Entrepreneurship designation on your transcripts. Click on the link above to learn more.
Focus on Impact Entrepreneurship
The Center for Entrepreneurship supports Wooster students' desire to make a positive impact on the world. We define entrepreneurship as an innovative and creative process for developing solutions to real world problems ranging from a need in the marketplace to the wicked problems as identified by the UN's Sustainable Development Goals. We frequently use the term Impact Entrepreneur to reflect a person whose self-assured determination to do good leads them to starting a business, creating innovations, and accessing capital that works together to have an intentionally positive impact on the planet and humanity. Impact Entrepreneurship can play a critical role in developing inclusive and sustainable economic growth, creating jobs, opening opportunities for marginalized people to apply their creativity and innovation to solving sustainable development challenges, addressing issues of low wages and equitable pay, poverty eradication, increasing financial literacy, the diversification of retail and financial services and improving society in many other ways. Impact Entrepreneurship shifts the focus from venture creation for wealth to the creation of enterprises that are ethical, transparent, and purposefully focused on collaboration to support the development of local and global solutions.
The concept of Humane Entrepreneurship accompanies Impact Entrepreneurship, focusing on empowering people rather than exploiting them in any way. Emphasis is placed on companies investing in employees, delivering value to customers, dealing ethically with suppliers and supporting outside communities rather than primarily serving their shareholders and maximizing profits. The Wooster education supports Impact Entrepreneurship by equipping students to investigate global issues, recognize multiple perspectives, connect diverse disciplines, communicate their views effectively, and take action to improve conditions for the planet and people.
All Are Welcome
The Center for Entrepreneurship welcomes any student interested in exploring entrepreneurship to enhance their Wooster experience. Contact us for more information or visit our offices in APEX.
Book A Meeting
You may book a meeting with the Director of Entrepreneurship by using the link below:
https://outlook.office365.com/owa/calendar/CollegeofWooster1@live.wooster.edu/bookings/
Peter Abramo, Ph.D.