Essential First-Semester Course for ELL Students
The Academic Resource Center offers a 1.0 credit Reading and Writing course in the first semester for English Language Learner (ELL) students to set a strong foundation for college learning in the U.S.
This course will prepare you to:
Strengthen your performance in first-year seminar
Gain strategies for understanding STEM textbooks, novels, social science readings, and more
Correctly use citations and avoid plagiarism
Write an analytical paper at the college level
Accelerate your Academic English vocabulary
Prepare for junior and senior independent study in your very first semester
Actively participate in Wooster's diverse classroom environment
Who should take this course?
This course has been specially designed to fit into any student's first-semester schedule, allowing students of all majors to benefit from it! Ask about the Reading and Writing in US Colleges during ARCH to make sure you reserve a spot during your class registration.
The Reading and Writing in US Colleges can benefit any new Wooster international student, but it is especially recommended for students whose TOEFL/IELTS scores are below 96/7.0. We additionally recommend this course for students who have not yet written papers of 1,000 words or more in English.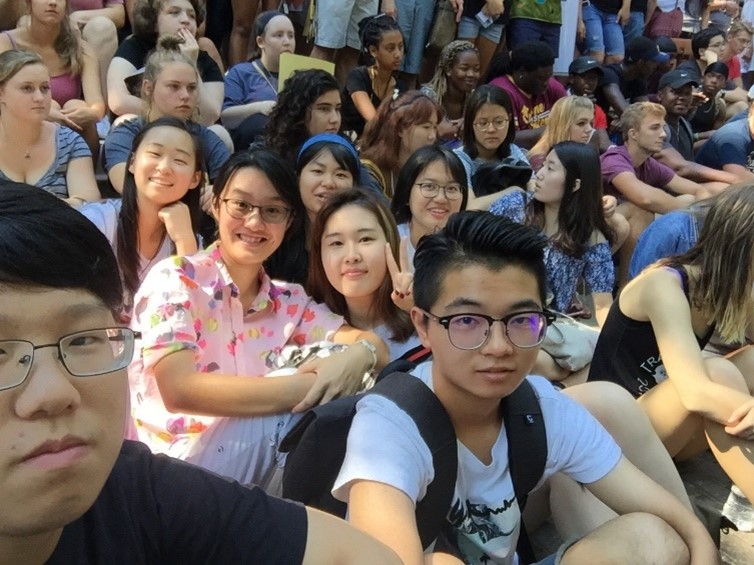 Questions?
If you any additional questions about the class, including if it is right for you, contact the Academic Resource Center! The Academic Resource Center also has additional self-study resources that you can access throughout the summer before you arrive on campus!