The RAVE Guardian app provides several tools you can use to enhance your safety on campus The app connects with Campus Safety and has options for seeking other emergency or critical support and filing incident reports.  You will create a profile with as much personal information as you desire that will be shared with Campus Safety only* (such as contact information, medical conditions, emergency contacts, etc.). This will allow officers to respond quickly and precisely to you.  

* information in the RAVE app is not shared with other College systems, such as Colleague or the Wellness Center, so remember to keep your contact information up-to-date in Colleague Self-Service and to let Wellness know about changes in your medical information. 
Remember to "allow location services" and to keep your Wi-Fi turned "on" when on campus. This allows the app to time-, date- and location-stamp any call for help or concern and enable Campus Safety to track that information for investigation and response.
To get the app
The app can be downloaded directly from the iOS App Store or Google Play
Or, you can scan the appropriate QR code:


Setting up Rave Guardian
While still in the App Store, OPEN the app after the download is complete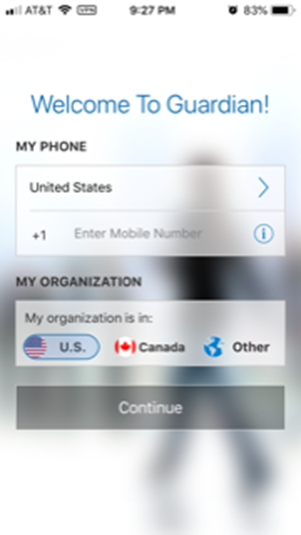 Enter your mobile phone number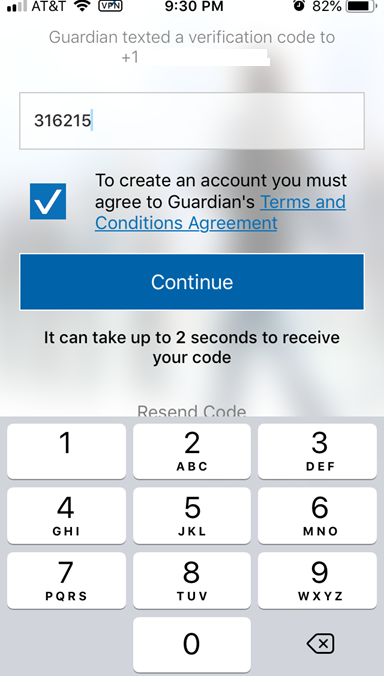 Rave Guardian will send your phone number an SMS containing a confirmation code. Enter the code on this screen, review the terms & conditions, and tap "Continue."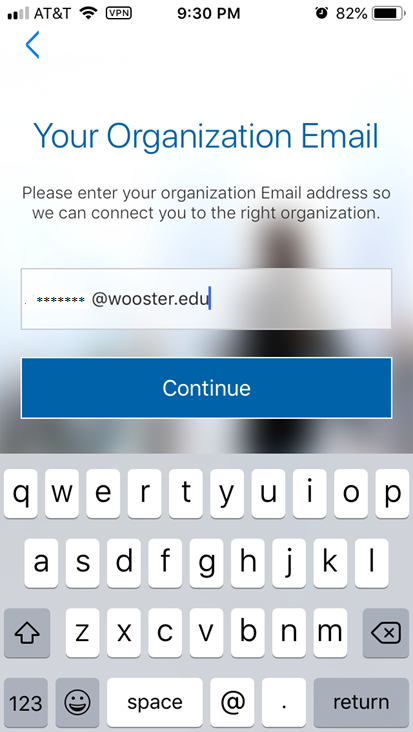 Enter your Wooster email address. You MUST use your Wooster email address as this is what will connect you to Wooster's Guardian app.
To confirm your email address, RAVE will send a confirmation code to your Wooster email account. The sender is Guardian@ravemobilesafety.com and you may need to check your Junk folder. Enter the code from the email message to this screen.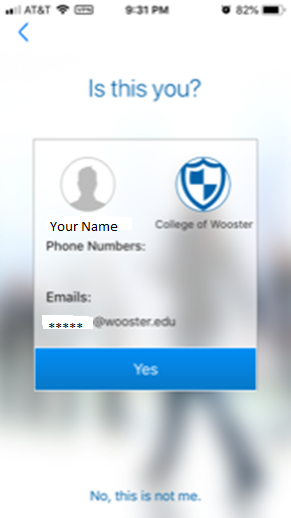 Upon confirmation of your email, the screen will present "Is this you?" which should display your name, the College of Wooster, and your Wooster email address. Tap "Yes" if the information is correct; if not, select "No, this is not me"
Welcome to Rave Guardian for The College of Wooster!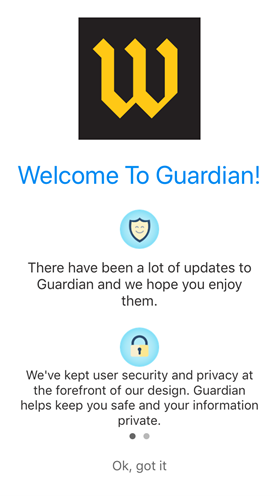 Upon confirming, you should see this screen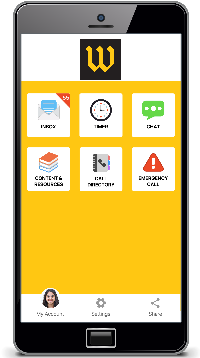 Tap "OK, got it" to begin using RAVE Guardian @ Wooster