I would like to connect my game console, DVR, AppleTV, Roku, Chromecast, Blu-ray player, etc. to the Internet.
To connect your device to the campus network you must locate its MAC Address (example: 00-1A-B2-34-56-CD). If you are unsure of how to locate the MAC Address of your device, Google is a helpful resource.
Once you have located the MAC address, visit our registration page found here.
Enter your College of Wooster username and password to login.
First, select Create Device.

Next, enter the information about your device.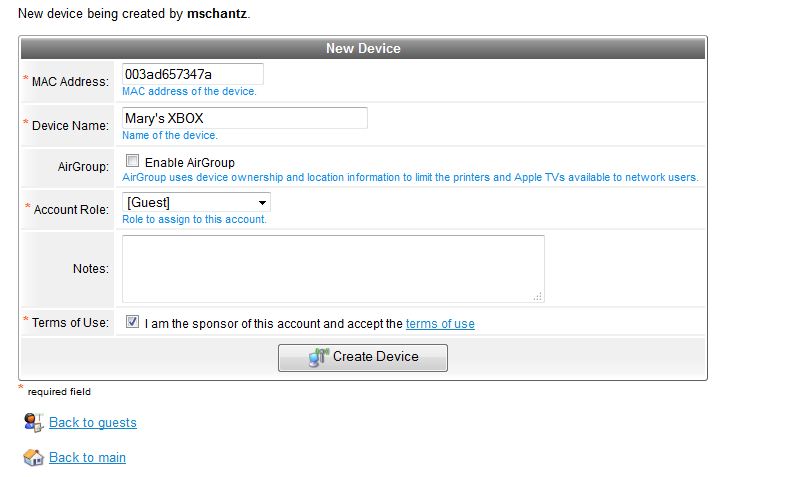 Note:
*The Device name can be whatever you want to call the device.
*Select the check box for Enable Airgroup if you want to share the device with others on the network.
Click Create Device.
You will see a confirmation screen: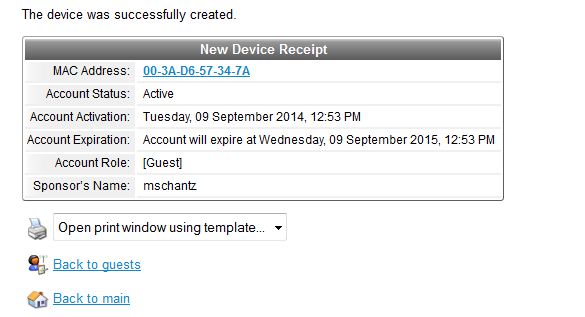 Completely shut down and unplug your device (no power to it at all) for 20 minutes.
Then power up your device and complete the process.
Once you have registered your device, connect it to the START HERE wireless network. Gaming consoles, Roku players, Blue Ray players, etc. will remain on the START HERE network. They will not connect to THE COLLEGE OF WOOSTER network.
Contact the Help Desk with questions: 330-287-4357 or helpdesk@wooster.edu.
Our offices are located on the 4th Floor of Morgan Hall and are available Monday-Friday 8:30am-5:30pm.