You can start a Teams meeting on-the-fly with all of the features of a scheduled meeting.
From the Microsoft Teams window, select the Calendar from the left sidebar.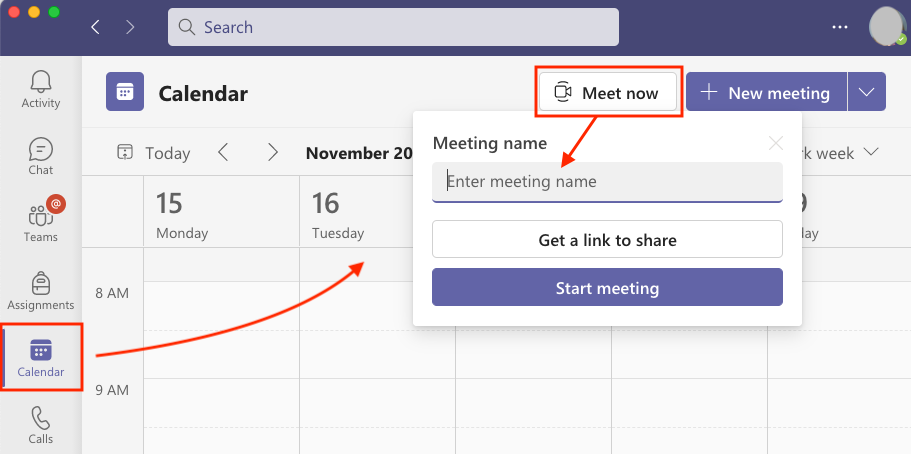 2. On the top right, select the "Meet Now" button.
In the drop-down, enter a meeting name (perhaps the course, date, etc.).
Select "Start meeting."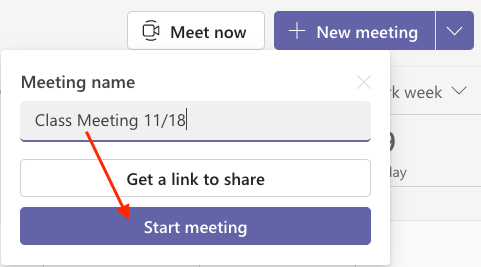 3. The meeting window will open.
Adjust any device settings to enable your camera, microphone, and speakers.
Select "Custom Setup" for more details.
Select the "Join now" button and you'll be placed into the meeting.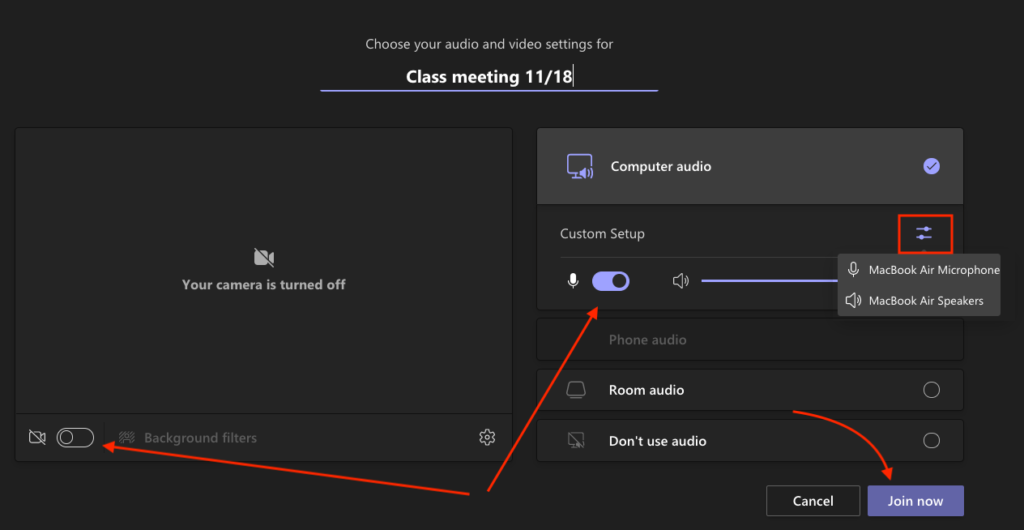 4. A window will appear for you to "invite people to join you." Select "Add participants."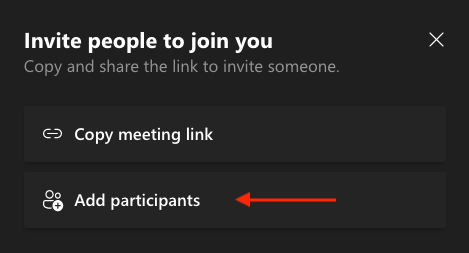 5. The Participants pane will open on the right side. Enter a name and names from the directory will appear. Select "Request to join" beside the person's name to call them into the meeting. Repeat to invite others.
If another person such as a Teaching assistant in the room joins the meeting, turn off the speakers on that device or feedback may occur.
6. If recording, go to more options and select "Start Recording" from the list.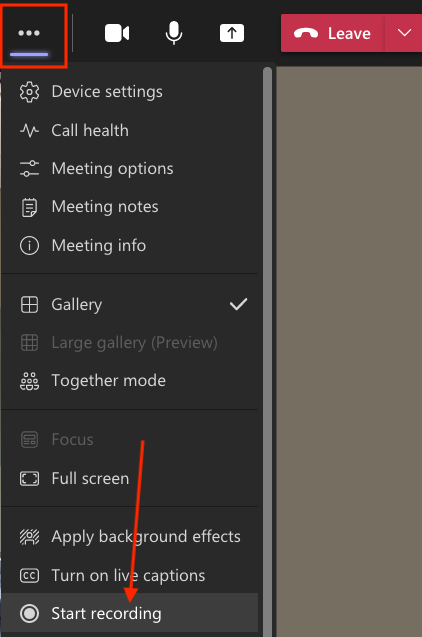 7. If presenting, share your screen into the meeting for participants to see.
8. When you want to end the meeting, go to the red "Leave" button in the upper right-hand corner, select the drop-down, and choose "End meeting" to end the meeting for all participants.

You'll be prompted with a confirmation window. Select "End."

9. If the meeting was recorded, the video will process in Stream and a link will be available in the Chat.