To Do List: October
Plant Garden Mums (Chrysanthemums) – planting early in the season and watering regularly increases the chances that your mums will make it through the winter.
Bulbs – order or purchase spring flowering bulbs (Daffodils, Tulips, Crocus). Garden Centers will have a better selection if you buy early.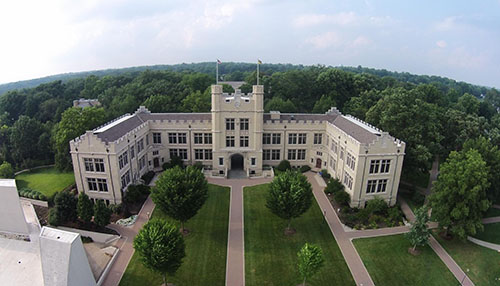 Broadleaf Weed Control – Fall is a GOOD time to control weeds. Perennial weeds translocate carbohydrates to their roots in the fall and will move systemic herbicides down also, killing the ENTIRE weed.
Prepare Leaf Pickup Equipment – Leaf pickup season is just around the corner. Now is a good time to make sure everything works well.  
Turf Fertilization – While your lawn is actively growing, now is a good time to apply a slow release fertilizer.  This fertilizer will provide nutrients for the next 6 weeks before the turfgrass plant stops growing as temperatures drop.
Tree Planting – Now is a good time to being to think about planting trees on your property.  Along with other woody plants.
Keep up with the grounds crew on Twitter and Instagram: @COWgrounds.
Our Mission
The Grounds Department focuses on sustainability, community, and teamwork to provide a safe and beautiful environment for all to enjoy.
Grounds Crew is Honored with Prestigious PGMS Accreditation
The College of Wooster has received a Landscape Management and Operations Accreditation as awarded by the Professional Grounds Management Society (PGMS), it was announced by Walt Bonvell, a Certified Grounds Manager (CGM), past president of PGMS and senior grounds lead of Xavier University in Cincinnati, Ohio. Read more .