The Office of Marketing and Communications is the full service in-house agency of The College of Wooster, offering expertise in marketing and advertising, brand identity, design, usability, editorial, internal and external digital communications, videography, media relations, social media, and the web.
Professional staff work with units throughout the College to ensure strategic campus priorities are executed with the highest integrity.
Submit a Project Request for Marketing & Communications
Please submit all project requests via our specific request forms. Please note: we are unable to start a project until all information is received.
NOTE: The marketing office does not handle web updates for the Catalog or Inside. Please direct web updates for the Catalog to Nicholas Szymanski and web updates for Inside to Jon Breitenbucher.
What happens next?
After you submit the project request form, a project lead will respond to your request by email or phone to confirm receipt, ask any questions and determine the optimal schedule to complete your project.
For larger projects, an initial meeting may be arranged to discuss the project scope and details, to discern the most successful tactics, vehicles and messaging to achieve your goals, and to agree upon tasks and deadlines.

Order templated items and custom jobs from Woo Printing Services!
Order paper notecards, rack cards, business cards, letterhead, envelopes, name badges, and custom jobs online at print.wooster.edu using your College of Wooster login.
Please select the item you want from the catalog on the left navigation, make any available customization, and add to your cart. Select the "Custom Orders" tab to upload any job, order spiral bound booklets, posters and carbon copy jobs. You can add multiple items into your cart.
Your department budget fund number is required at checkout. Once you hit submit, all orders go directly to the Office of Marketing and Communications. If more information is needed someone will reach out. A staff member from marketing or our partners at Wooster Color Point will let you know when the order is complete. Any print jobs done externally will be delivered to the Post Office for delivery.
SPECIAL NOTE: Campus Copiers Update
Some of the new Ricoh copiers are arriving in the US in July, but ship dates for most of the devices have been pushed into September. We will be starting the academic year with the existing Xerox devices we have in place. We are having internal conversations about the best way to handle the transition from the existing to the new devices that will cause the least disruption.
We are moving ahead with transitioning printer supplies and maintenance to our new partner and more information about how that program will work will be send out soon. If your printer is currently on managed print services, and has an MT Business Technologies sticker, it will be transitioned to our new partner. If your printer does not have an MT Business Technologies sticker and you want it on the managed print contract, please contact the IT helpdesk with the printer name and we will make sure its covered.
Branding Resources for Campus
Visit the Marketing Resources Sharepoint site to view Wooster's Visual Identity System Guide, download logos, editable templates, and access tools to help you tell Wooster's story excellently.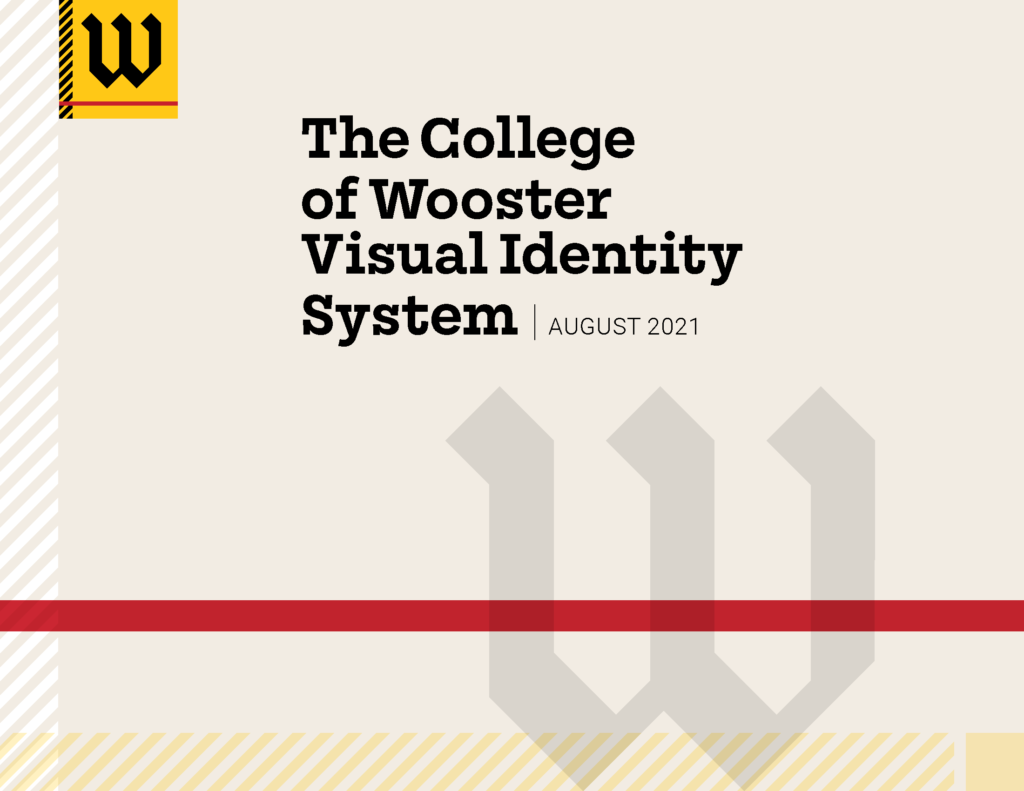 Questions
If you have any questions about this form or process, please direct questions to the Office of Marketing and Communications at marketing@wooster.edu.