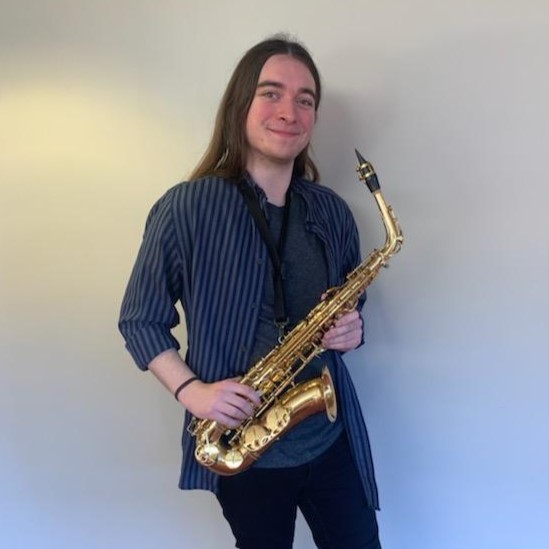 February 11, March 4 & April 1
1-4pm
Sussel Gallery
Enjoy live Jazz as you stroll the Sussel Gallery viewing Essential Matter!
Robert Stark (Wooster '23) is a senior music composition major. They play lead alto saxophone for the College of Wooster Jazz Ensemble and have performed with the Wooster Jazz Combo. They also serve as one of the co-music directors of The Dukes, Wooster's only jazz a cappella group. Their senior independent study project, entitled Missing Indigo, is an experimental rock album. After graduation, they intend to take a gap year to work, save money, and write as much as possible before master's degree in music composition.