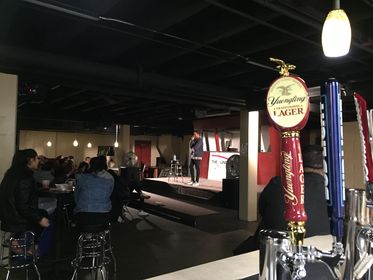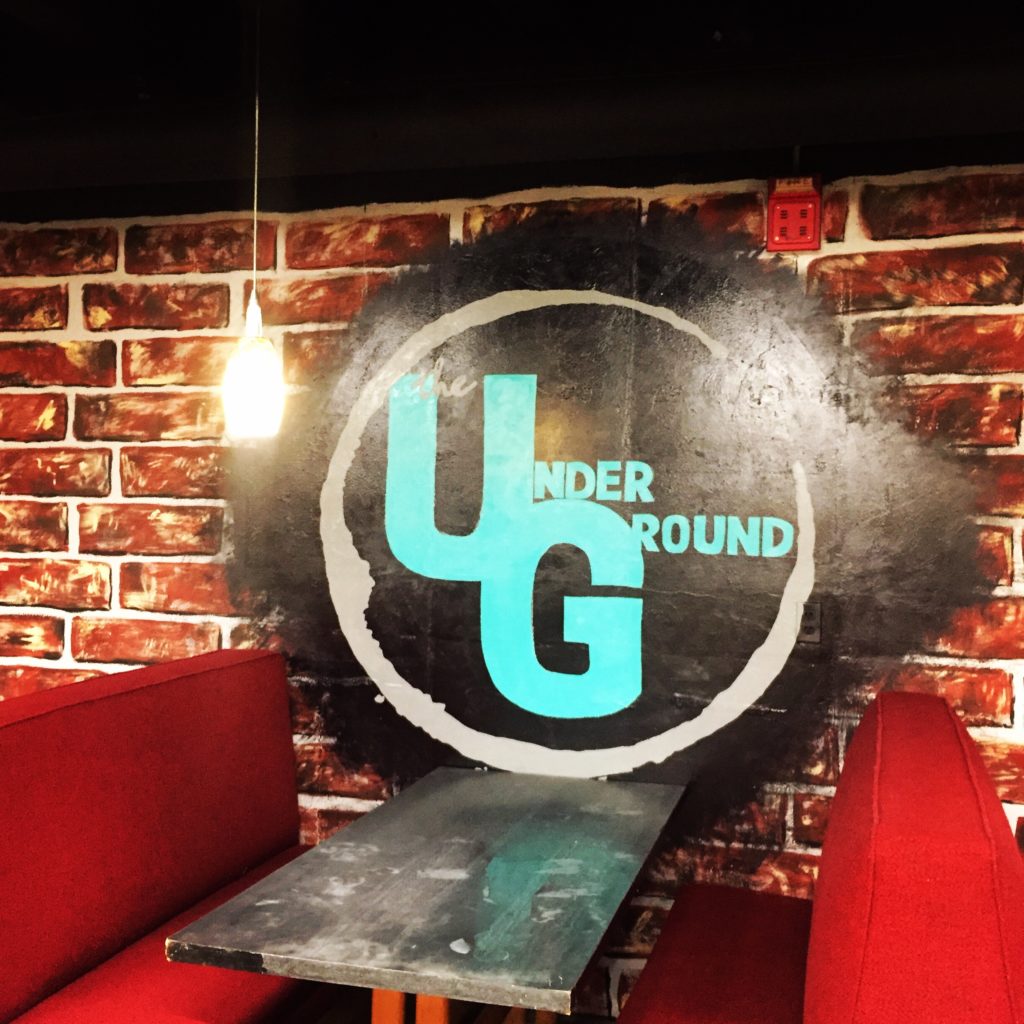 Wooster hosts its very own bar and programming space called The Underground (UG). Located beneath Kittredge Dining Hall, the UG sponsors a variety of entertainment and programming. From small bands and comedians, bingo nights to karaoke, the UG is an integral portion of student life. So come check us out. You can tell when were open by our OPEN lampost being lit, and see a list of our events below.
For the most up-to-date hours and programming, follow us on social media by visiting our Facebook page or following us on Instagram & Twitter!
Semester Events:
Coming Soon…
Mission Statement
The Underground is an important social and entertainment programming space in the campus community for a wide variety of activities. The Underground contributes to a diverse array of social events, ranging from the "traditional" activities such as bands, sporting events, dances, and comedians to the "non-traditional", including video game tournaments, paint and sip nights, and bingo. It is open to all current students, faculty, and staff (for the opportunity to further the educational mission of The College of Wooster.) The mission of The College Underground is:
To provide an atmosphere where all campus community members can relax, socialize, enjoy food and drink, dance and listen to music.
To act as a host facility for private events of campus organizations and departments.
To be a rewarding place for students to work and provide an educational environment in which the employees learn management and leadership skills.
Reservations
If you are a student organization intersted in hosting your event in the UG you can reserve the space through 25Live. Reservations must be made seven (7) days in advance.
Location
Kittredge Dining Hall (Lower Level, East Entrance)
535 E. Wayne Ave.
The College of Wooster
Wooster, OH 44691
Contact Information
Sarah Toby
Assistant Director for Student Programming, Lowry Center and Student Activities
Email: Stoby@wooster.edu
Phone: 330-263-2570
UG Phone: 330-263-2650
Employment
Job opening for Crew and Security will be posted via the HR Employment website. Hiring for the UG usually takes place in the Spring semester for employment the following year.