What can the Writing Center do for you?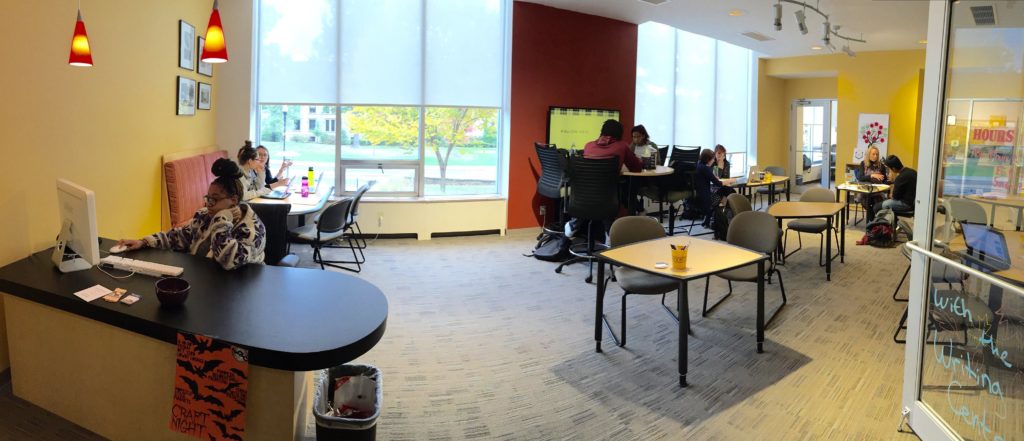 Whatever your concerns or time constraints, the Writing Center can meet your needs. Our consultants come from diverse courses of study and are prepared to help you succeed at any assignment, for any class, in any discipline, from your first F.Y.S. essay to those final I.S. edits. We are also available to help with non-academic projects, including creative writing and application essays.
Interested in an appointment?
The Writing Center offers two types of appointments: in-person and online (synchronous) appointments. All appointments can be made through WCOnline. Instructions available here.
You can schedule 50-minute sessions at WCOnline. If there are no available appointments that fit your schedule, sign up for our waiting list on WCOnline. Click the clock icon next to your preferred date(s) and fill out the form. We'll contact you via email or text if we have cancellations that fit your schedule (remember to check your spam mail). Then, you can log on and schedule an appointment as usual.
Location
Andrews Library first floor.
Hours
9 a.m. to 9 p.m. Monday – Thursday
9 a.m. to 4 p.m. on Friday
6 p.m. to 10 p.m. on Sunday