April 20 – May 2, 2023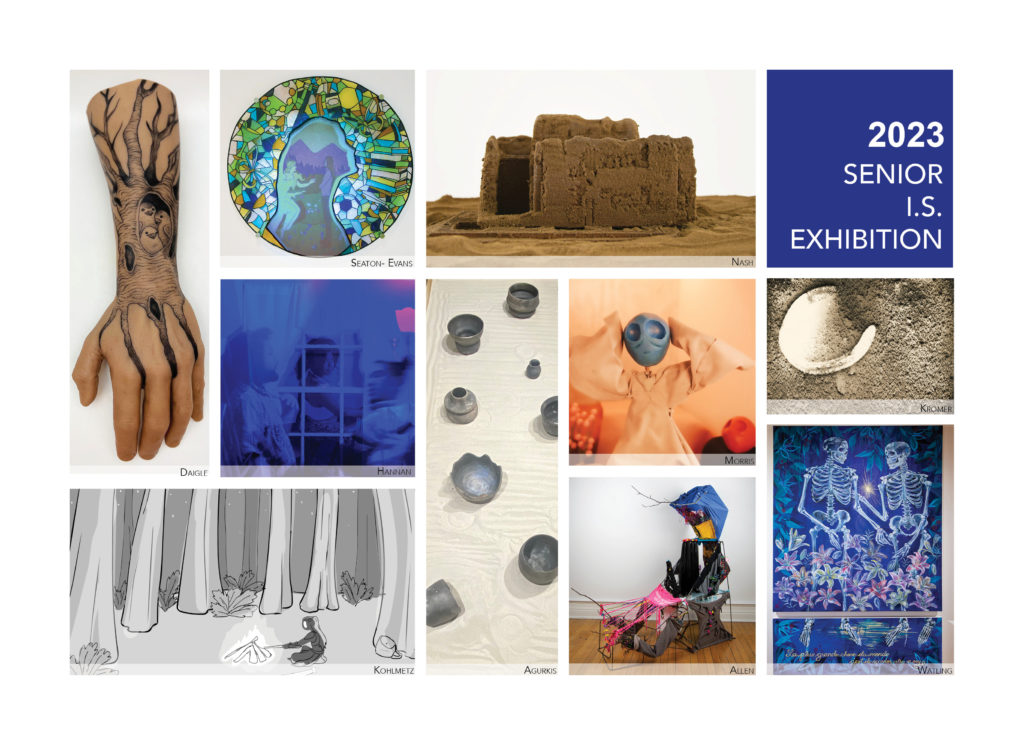 Please Join Us to Celebrate!
The Senior Independent Study (I.S.) at the College of Wooster is a year-long project with one-on-one support and guidance by a faculty advisor. For studio art majors, the culmination of this in-depth experience is a solo exhibition from which work is selected for this group exhibition at the CWAM.
Senior Symposium Research Reception: Friday, April 21, 4pm-6pm
Studio art majors will present short gallery talks at 4pm
If you are unable to attend the festivities, see a preview of some of their amazing work here.
Sussel Gallery, Ebert Art Center
Exhibition continues through – May 2, 2023
Hours: Tues. – Fri. 11-4pm, Sat. & Sun 1-4pm