I. S. Symposium
Department of Chemistry and Biochemistry and Molecular Biology Program I.S. Symposium Participants
I. S. Monday
Quick link back to Areas of Study page.
ACS Spring Experience Meeting 2022
---
As an ACS Bridge Fellow, students enroll in a one- to two-year Bridge Experience that provides research experience, advanced coursework, mentoring, and coaching to prepare a graduate school application.
Students who have not applied to graduate school, or who have applied but were not accepted, may be offered:
A free common application that will be shared with participating departments
Resources to strengthen applications
Connections to faculty and mentors
Networking opportunities with other ACS-BP students
The deadline to apply is March 31, 2022.
---
Example of recent additions:
Student Research Assistant Needed for Wayne County
The Ohio State University is seeking a student research assistant to work with the Wayne County extension office and the Wooster campus of Ohio State. Duties will include sample collection and preparation, data entry, working with our research team, communicating with participating farmers, IPM pest scouting, and assisting with various county extension tasks and events. The position begins in May 2022 with possible part-time extension into the school year. Applicant must be a high school graduate enrolled in an Ohio college or university and must have reliable transportation for farm visits. See complete job posting at https://osu.wd1.myworkdayjobs.com/en-US/OSUCareers/job/Wooster-Campus/Student-Research-Assistant_R40642-1 or use your Workday account to search for position# R40642.
Industry Opportunity
R&D Summer Lab Assistant – Sherwin Williams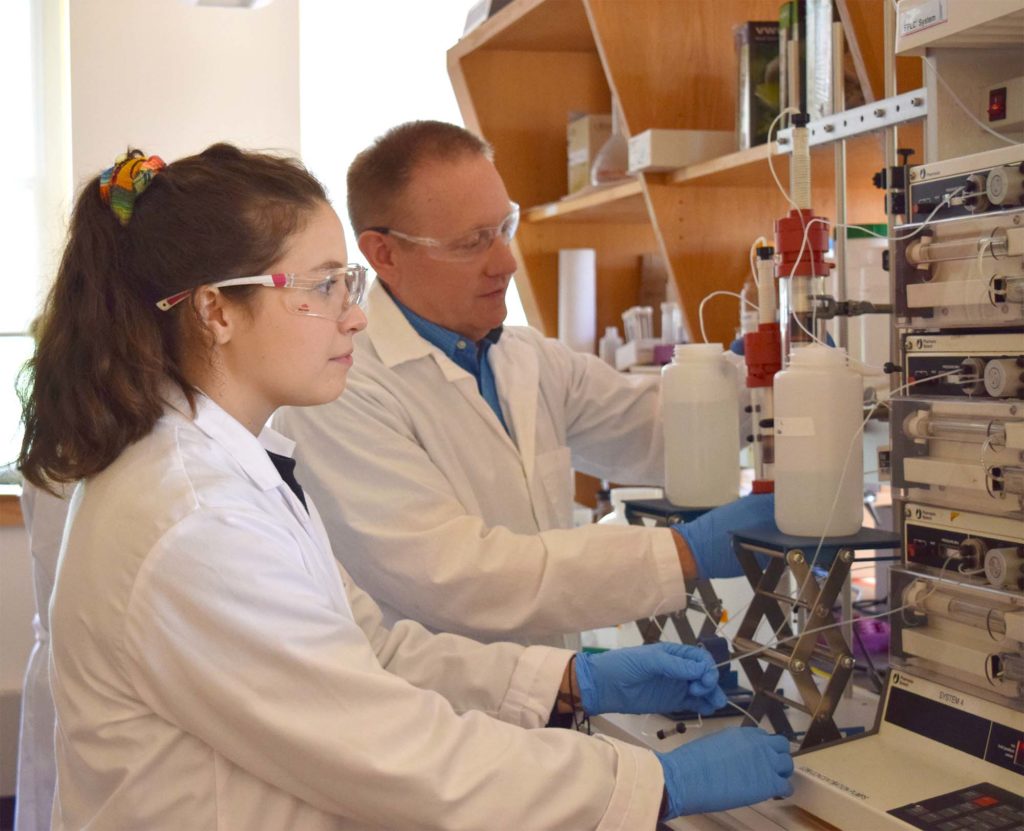 Mission Statement
The Department of Chemistry advances the intellectual and personal development of every student in our broad chemistry community within the liberal arts. Mentored by faculty who are passionate teachers, active researchers, and committed advisors, students develop the fundamental chemical knowledge, technical skills, critical thinking, and independence needed to address complex problems through science at the molecular level. Our emphasis on collaborative and interdisciplinary learning inspires our students to be active participants, clear communicators, and responsible citizens who apply their education across a broad spectrum of experiences.