Stay Connected with LinkedIn
Alumni and current majors are invited to join the Department of Chemistry, The College of Wooster LinkedIn group to make connections with our Department of Chemistry Community. Opportunities for seminars, job postings, and summer research positions are shared here. Connecting with us, helps us to keep up with career changes. This information is valuable for accreditation and grant proposals. Thanks in advance for sharing!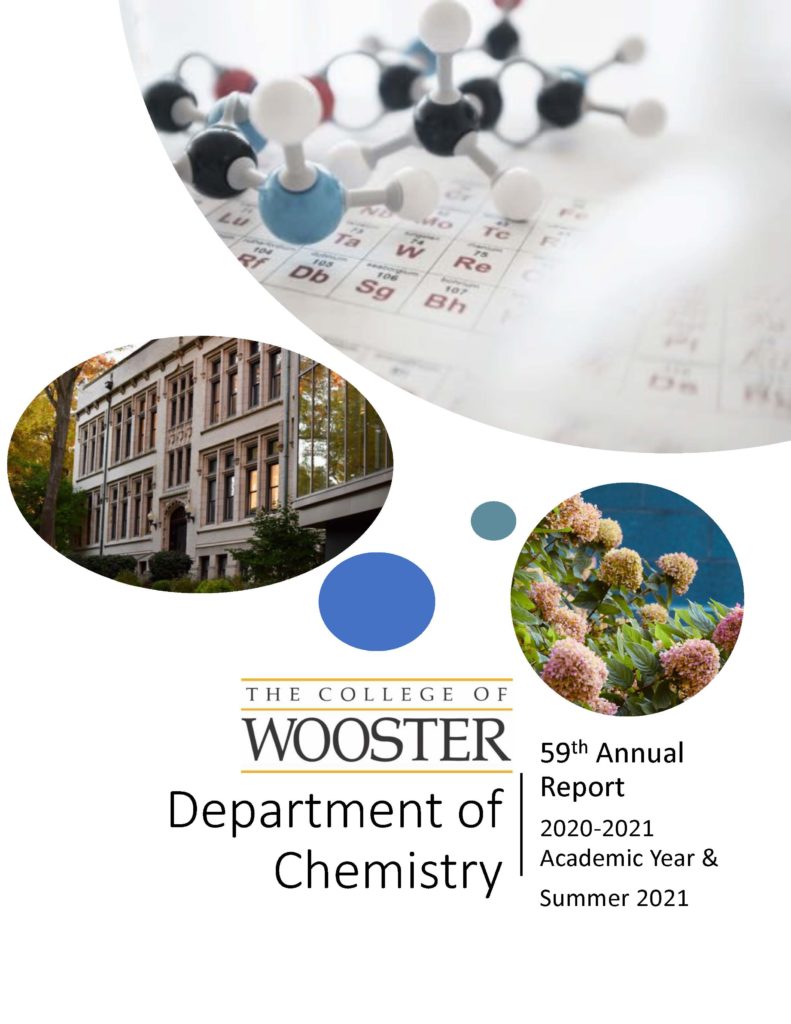 Annual Reports
The Department of Chemistry compiles an annual report each year to provide updates on the work of our faculty, staff, and students. We include information about emeriti and alumni. LinkedIn is a great way to share career updates. To submit updates to share in the annual report please use this Form (link pending).
Annual Report Links: