Evernote is a note collection and organization tool. Evernote allows you to collect text, images, sound files, clippings from web pages, lists and organize them to be able to recall them easily in the future. Evernote is available for and accessible from the web, computer, smartphones, and tablets.
What can it do?
Collect information from several sources (PDF, text, images, sounds)
Organize your information with tags
Access your information from the web, computer, tablet, or smartphone
Collect web content using browser plug-ins (Chrome, Firefox, Safari, Edge)
Premium users ($7.99/month) can access their records offline from their devices
Document scanning
Search handwritten materials on any device
Search PDFs and Doc materials on any device
Microsoft Office and Google Drive integration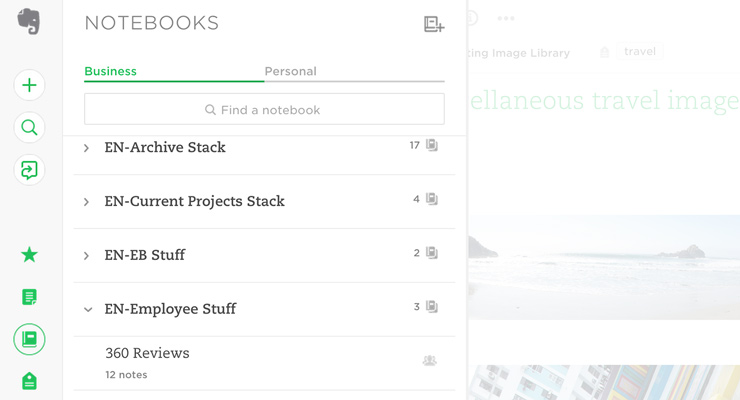 Uses in a Course
Collecting and organizing information for a research or writing project.
Use as a text/idea pad. Add text notes where ever you are and the information will sync with the web, computer and mobile device.
Use to collect and organize information for group projects.
Writing group papers.
Access
Additional Help
Student Technology Assistants are available to help at the Digital Media Bar in Andrews Library in the CoRE,
CoRE Consultants can help at the Digital Studio in Andrews Library.
Educational Technology can provide instruction and support in Evernote.
Evernote has documentation and support for issues and questions.