Hey, what answers do you need?
Open Source Video Editing Software
What is open source software?
Open source software is software that anyone can see, inspect and modify the source code for.
Programmers and everyday users like open source software for a variety of reasons. But for most users, there are two main reasons Stability and Security
Unlike proprietary software, which can only be coded and modified by the licensing company, open source software can have many eyes on the program. This can allow for not only a more secure, but more stable, and longer lasting program.
There are many opensource video editing programs out there, but these are some stable options with good features for you to choose from.
OpenShot
Download here: www.openshot.org
OpenShot was created in 2008 for Linux users to have a free, easy to use video editor. It was meant to have a friendly users that beginners and advanced users alike could use
Pros:
Updated and monitored regularly (major updates in 2022 alone)
Unlimited layers/audio video tracks
Library of transitions and 3d animations for use
All features completely free
Cons:
User-friendly interface can be confusing at times without regular use
While there are some built-in tutorials, there aren't many
Can get bogged down and slow, particularly on Windows machines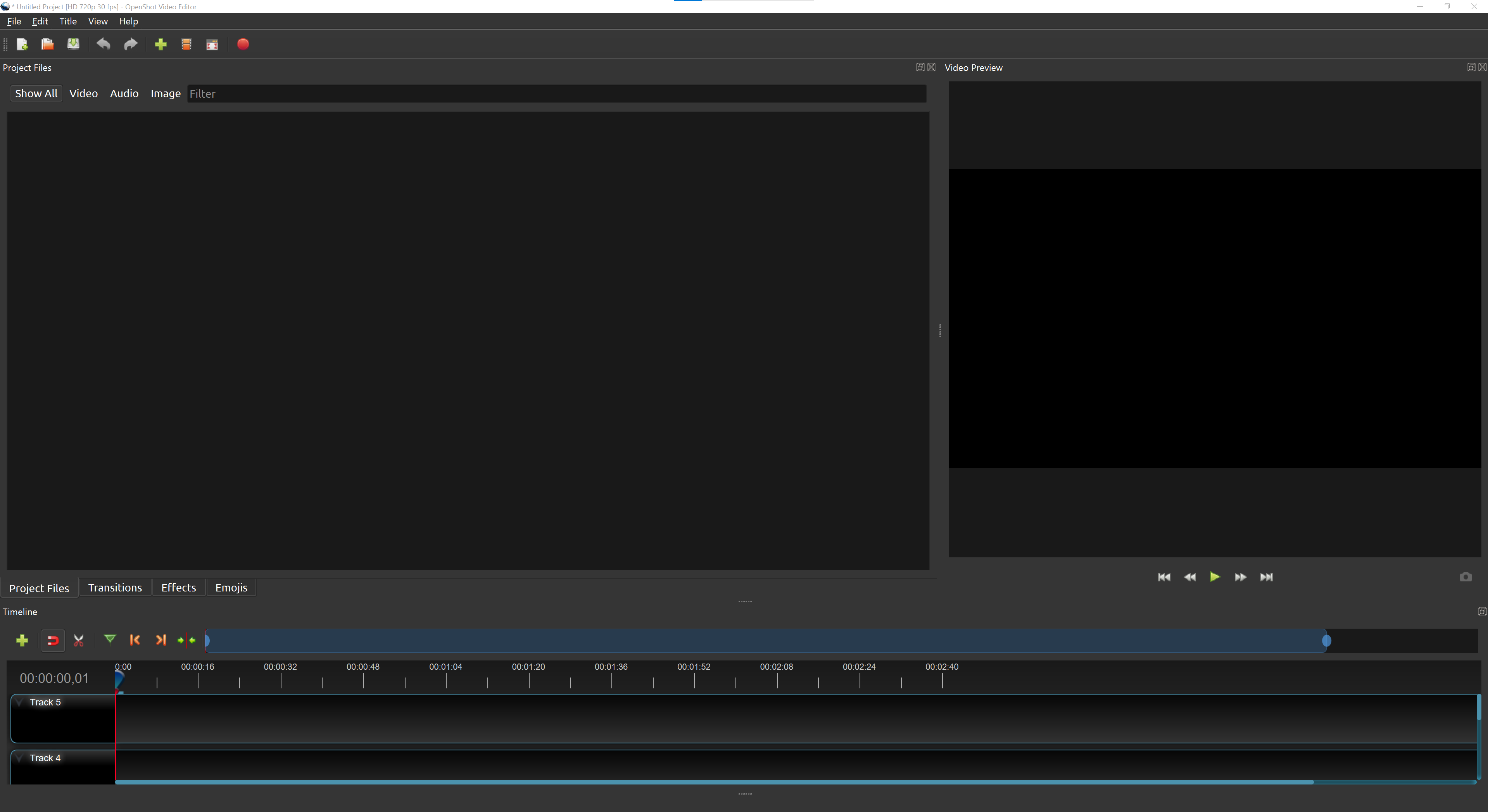 Shotcut
Download here: https://shotcut.org/download/
A relatively newer software, Shotcut was created in 2011 as an opensource video editor for Linux, but is now cross platform with preview and exportation features that cause it to stand out
Pros:
Dockable/undockalbe panels to customizeable user interface
Webcam capture capabilities
Great tech support and tutorial support online
Sharing and exporting is extremely easy
All features available without subscription or payment
Cons:
Rendering/processing speeds are slower and can bog down exportation – particularly with larger videos
User interface is not intuitive and can take some getting used to
Not stock video and few preset transitions to choose from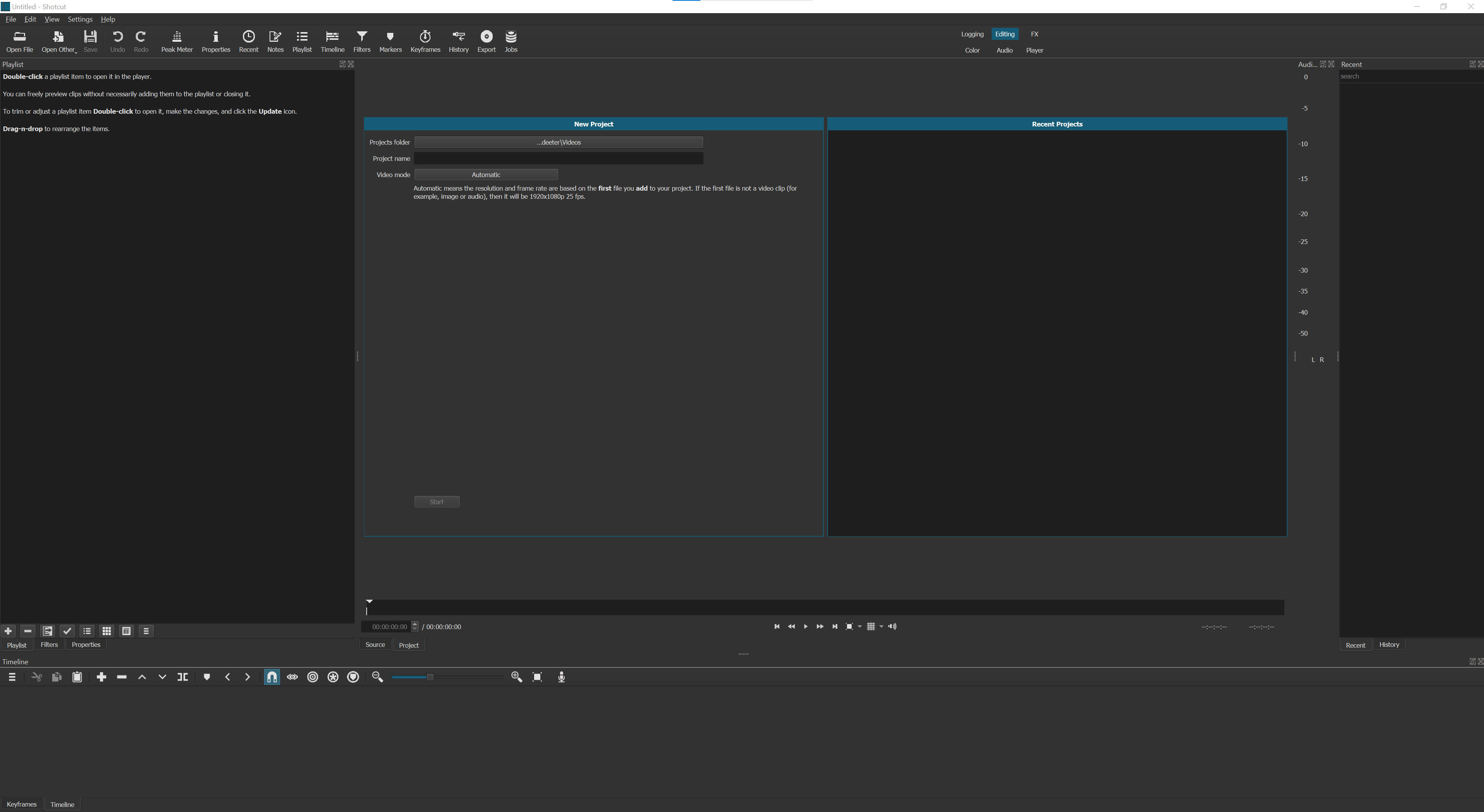 KDEnlive
KDEnlive was created in 2002. Through the MLT framework, Kdenlive integrates many plugin effects for video and sound processing or creation.
Pros:
Runs particularly well on Linux
Good collection of presets and templates
Easy drag and drop media transfers
Online add-ons customize and improve performance and use
Automatic Backup
All features available for free
Cons:
Can run slower at times
Mostly for professional use, so learning curve is steeper
Export options are extremely limited
Windows versions become unstable with longer sessions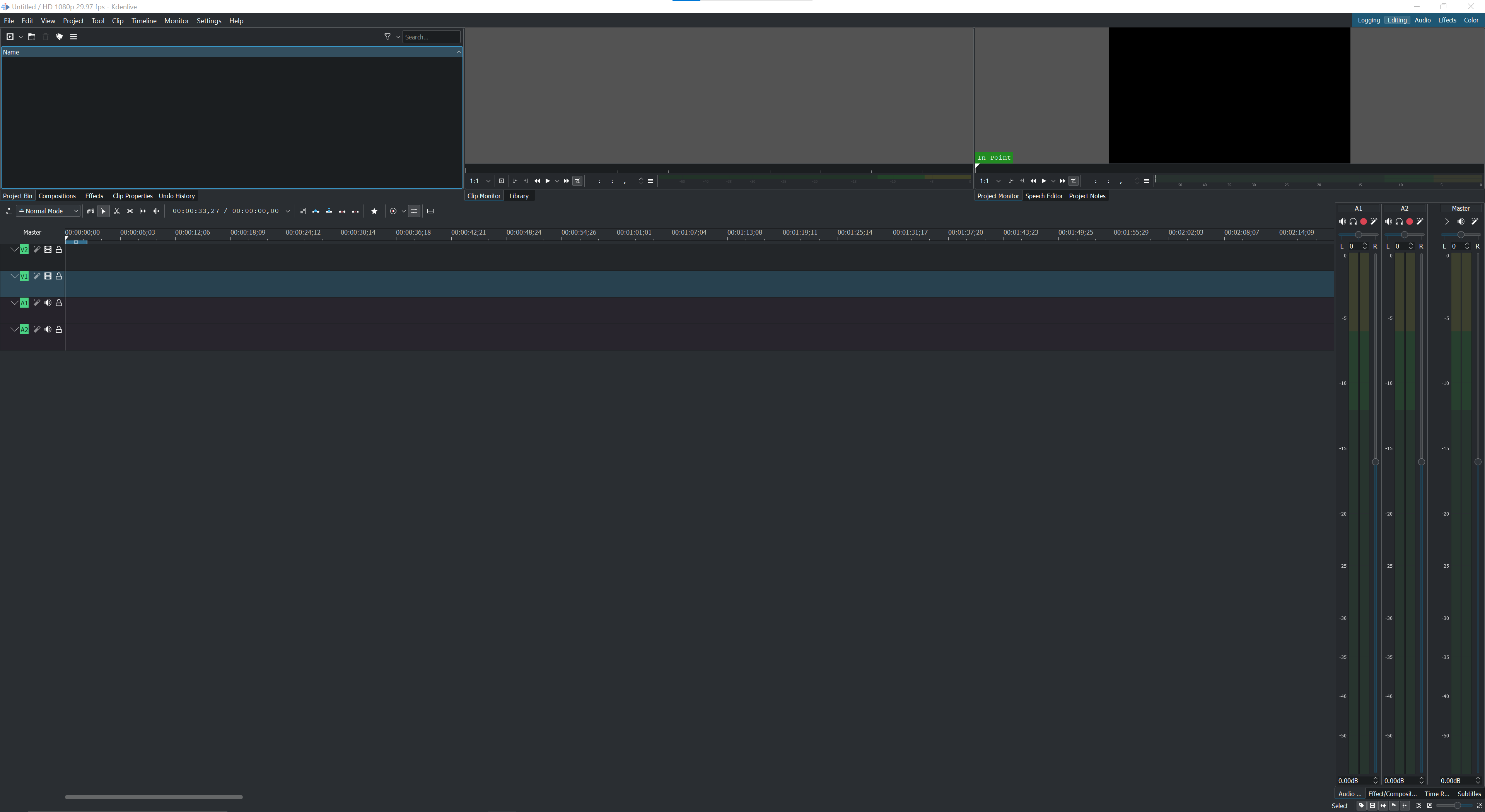 If these aren't quite what you were looking for in a video editor, there are plenty of free and/or open source video editors on the market.