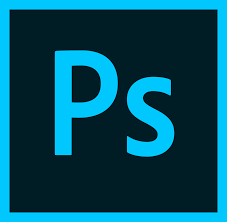 Adobe Photoshop is one of most popular image-editing programs for professionals, available for both Macintosh and Windows. Images and 360 photos can be edited and exported in various formats for Web, video, or print.
What can it do?
Some Photoshop basics include:
Crop, color balance, resize, lighten, darken images
Add text, lines, shapes
Include hand-drawn pictures with a pressure-sensitive drawing tablet.
Export in various file formats
Filters to overlay on images
Fix common flaws found in photos
Uses in a Course
Manipulate images to illustrate course concepts
Instructors can use Photoshop to manipulate images during class discussion to highlight concepts or ideas visually, such as composition of a photograph or the choice of color in an art piece that is representative of a particular phase of an artist's career.
Resizing images for classroom display and Web spaces
Files create by digital cameras are typically too large in height and width to be used in web spaces like Moodle. Photos can be used to resize them to display properly in the browser.
Things to consider before using Photoshop
If you're interested in creating original drawings, vector-based graphics program, like Illustrator or Sketchbook, would be more appropriate than Photoshop. Photoshop produces pixel-based images and appear grainy when enlarged while vector-based images don't have this limitation.
If you need basic editing features there are other programs with less advanced features and more user friendly interfaces. Educational Technology can advise you in the appropriate choice of software.
Access
Photoshop is available on all the computers in the CoRE and Digital Studio in Andrews Library.
Photoshop is on all the laptops in Ebert Visual Resource Lab.
Additional Help
Student Technology Assistants are available to help at the Digital Media Bar in Andrews Library in the CoRE.
CoRE Consultants can help at the Digital Studio in Andrews Library.
LinkedIn Learning has a large library of basic to advanced tutorials and courses on the entire Adobe Creative Cloud. Login to LinkedIn Learning using your College credentials. Learn more about LinkedIn Learning.
Adobe has official documentation and tutorials on Photoshop.
Educational Technology can provide basic instruction and support in Photoshop.