What is Qualtrics?
Qualtrics software (provided by Qualtrics) is a generalized survey service permitting the creation of survey instruments, distribution of the surveys, data storage and analysis, accessible and performed online right in your browser.
Who can use it?
Wooster currently maintains a site license for this software, so usage is free for current faculty, staff, and students. The first time you access it, you'll be asked to create an account.
How to get started:
1.You can access it at http://wooster.co1.qualtrics.com with your Wooster username and password. You may be redirected to the College of Wooster login page.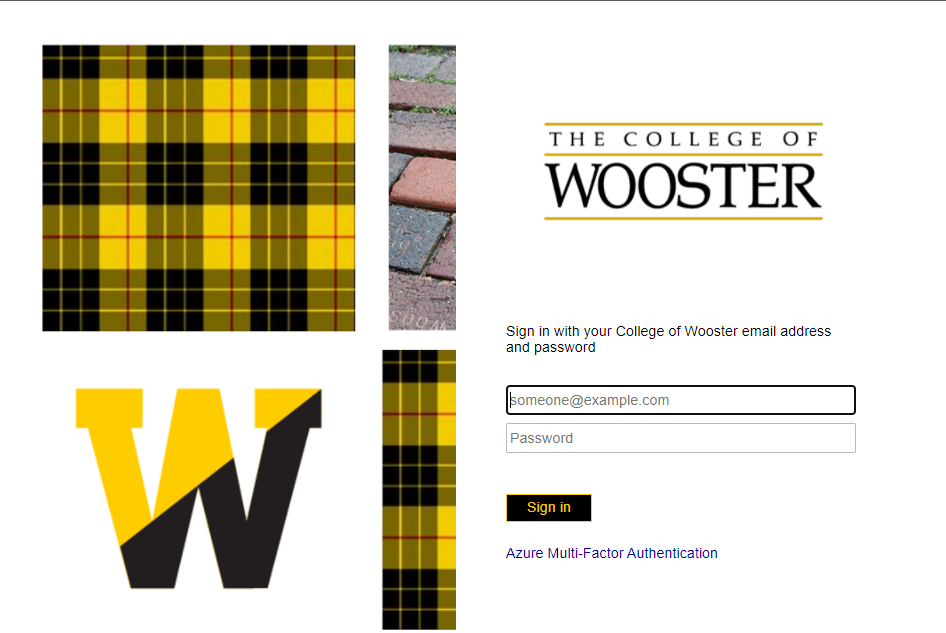 2. Once logged in you will receive a welcome screen from Qualtrics inviting you to do a tutorial. You can choose to either click on the X/Skip or select Let's go for the tutorial.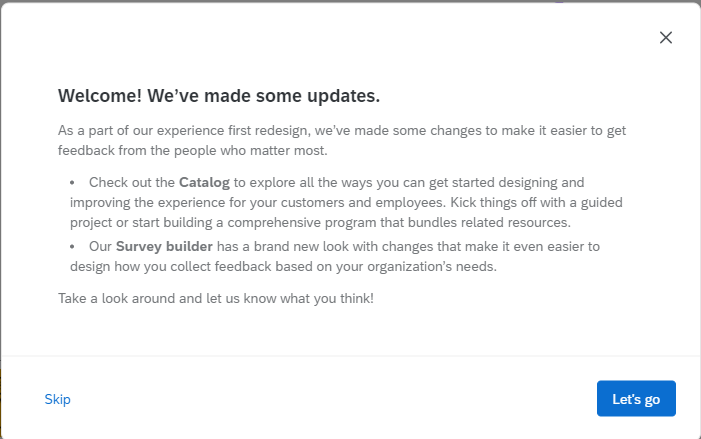 3. From the Qualtrics homepage click Create new project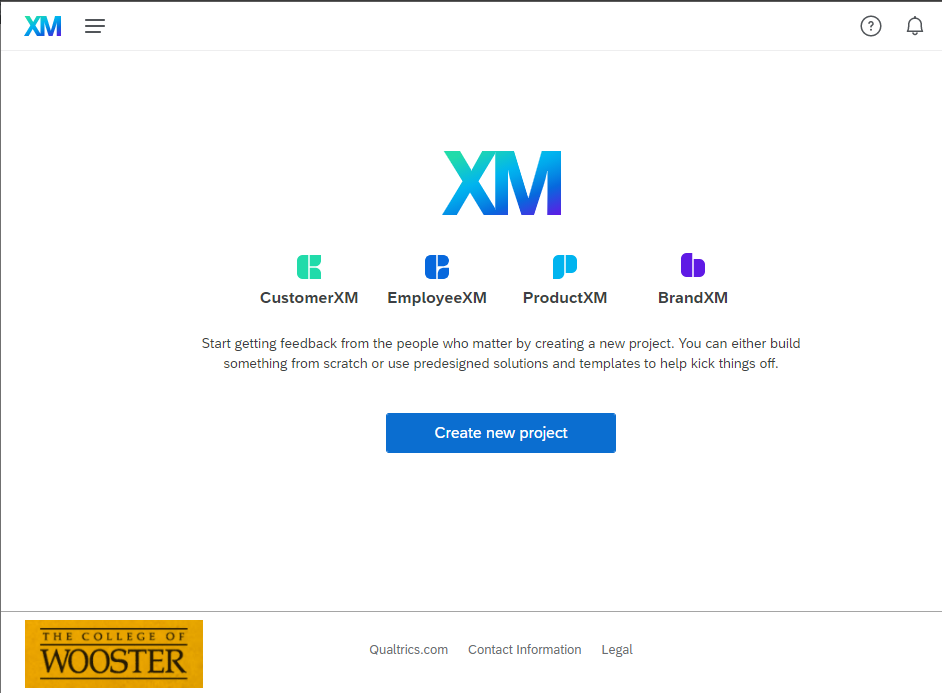 4. Once you have clicked Create a new project you will be greeted with the Qualtrics Catalog of available features within the application.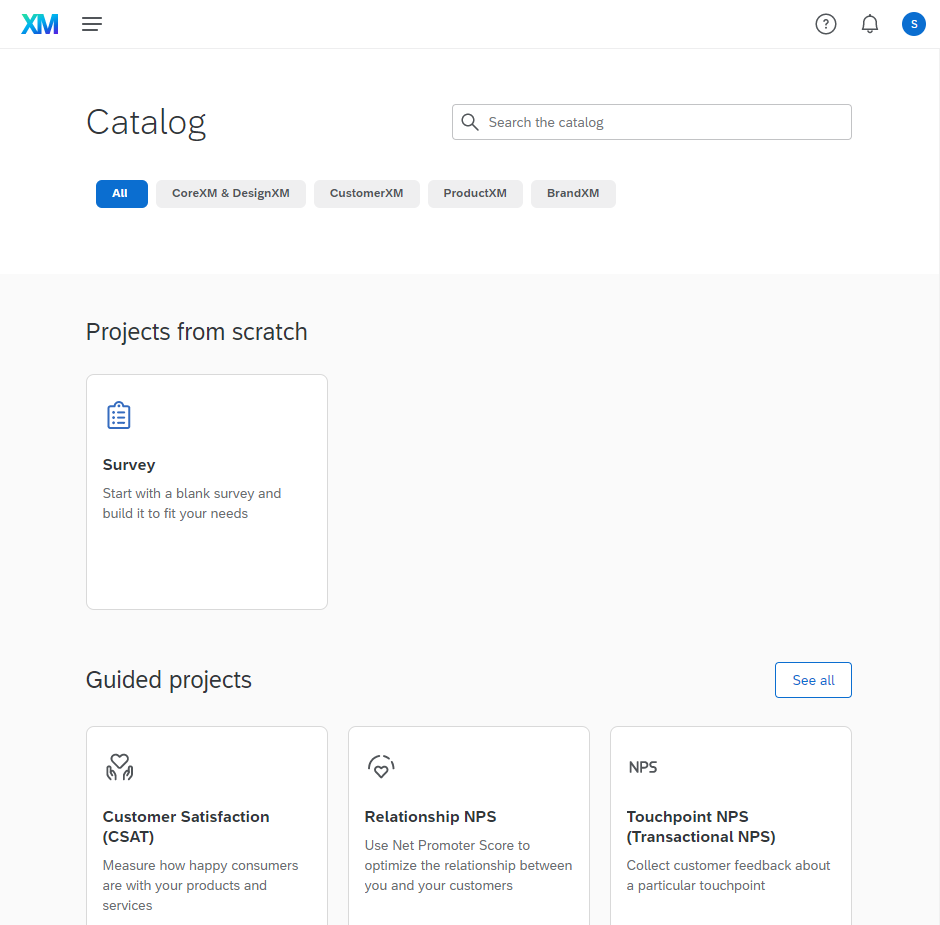 5. Click on the Survey option from the Qualtrics Catalog page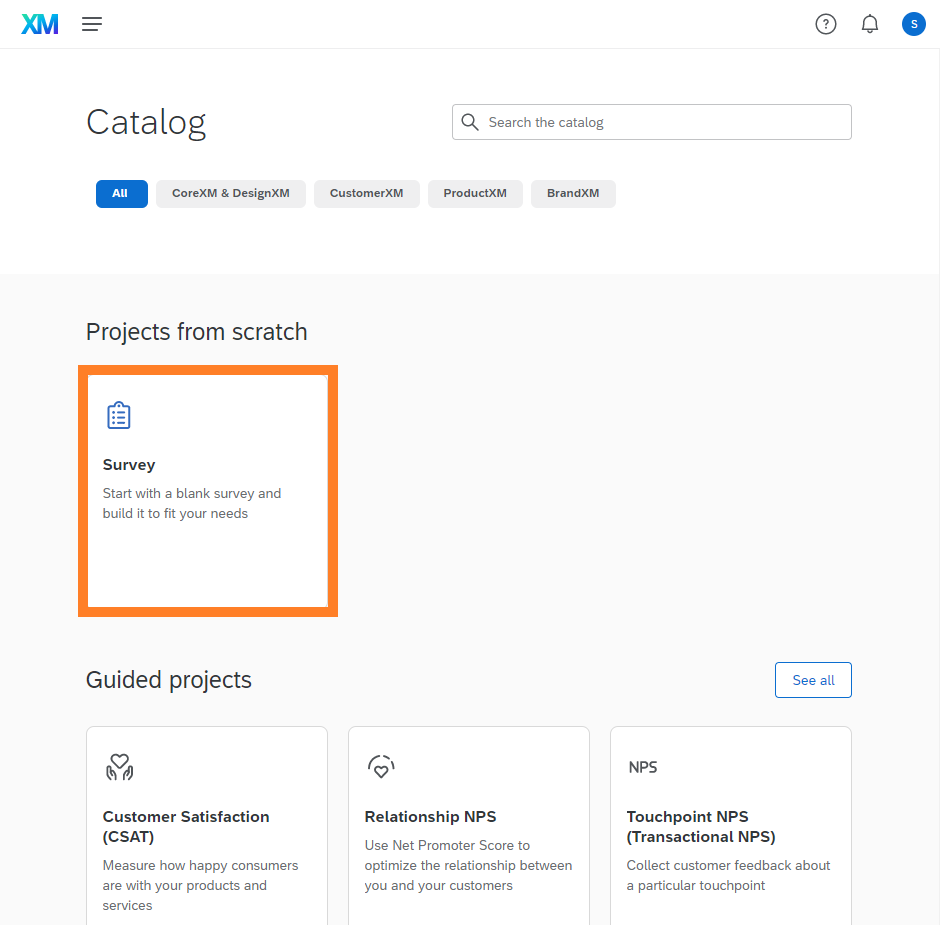 6. Once Survey is selected a menu will appear to the right on the Catalog page. Saying the project that has been selected. Click Get Started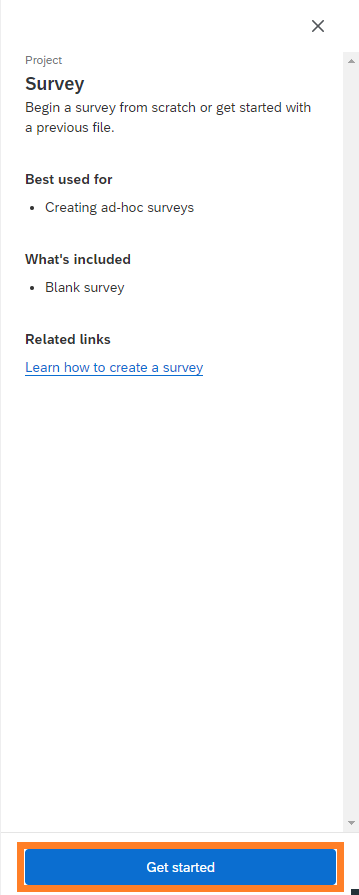 7. You will then be prompted to give the Survey a name and decide how you would like to start your survey.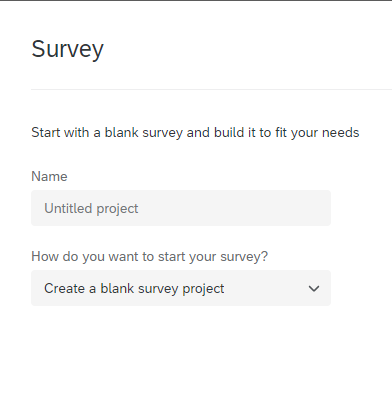 8. Once the Survey page launches you will receive a welcome window asking if you would like to complete a tutorial. At this time you can click on the X/Skip or Let's go.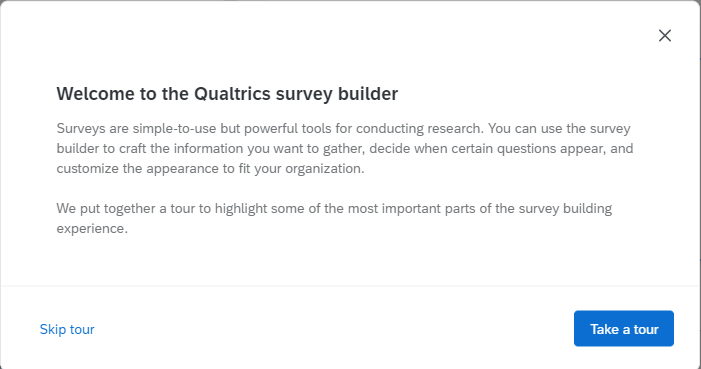 9. Now you can begin building your Survey