Removing VPN From your Mac
To uninstall GlobalProtect VPN from your Mac follow these steps:
1.Launch a web browser and enter the following URL: vpn.wooster.edu
2. On the GlobalProtect portal page you will login with your username and password.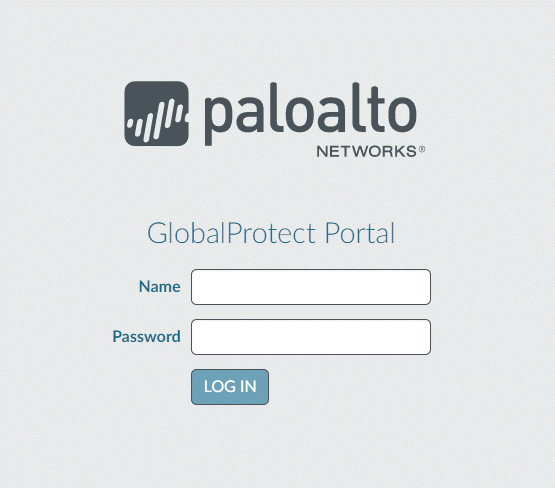 3. Once logged in the download page will open, select Download Mac 32/64 bit GlobalProtect agent.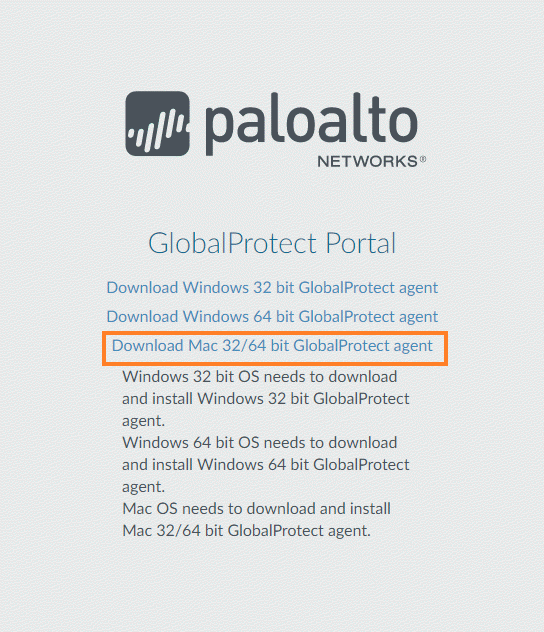 4. Run the software
5. Run the GlobalProtect Installer
6. Once the installer launches, select continue.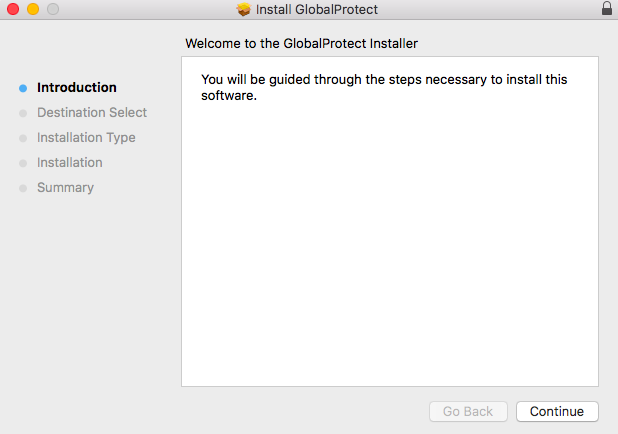 7. On the Destination Select window, select continue.
8. On the Installation Type wondow, select the Uninstall GlobalProtect package, and then select Continue.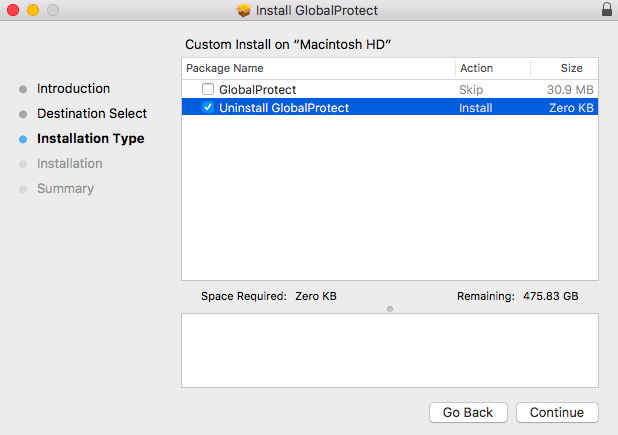 9. Select Install to confirm that you would like to uninstall the application.
10. A new window will launch asking for your Username and Password. This will be the username and password for your device NOT your College of Wooster Credentials.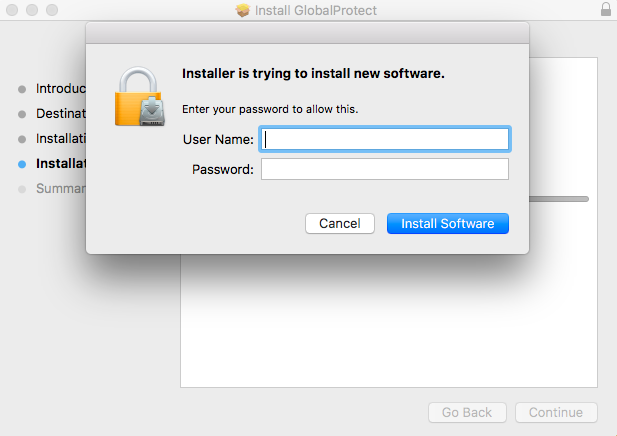 Select Install Software
11. A window will now open saying you have successfully uninstalled GlobalProtect