Learn how to use ZapWorks Designer to add cool AR affects to your research poster. ZapWorks is free for personal accounts (non-commercial usage) for up to 5 affects. After that, it costs $1.50 per zap code or less if bought in bulk.
Getting Started
Visit https://zap.works
Click on Products and select ZapWorks Designer

from the drop down menu.

Select Start with Designer.
Create an account with your Facebook or Google account OR create one with email by clicking Register Now

, found at the bottom of the screen.

Once you register, ZapWorks will send a verification email. YOU CANNOT ACCESS ANYTHING WITHOUT VERIFYING YOUR ACCOUNT.
When you login the first time, it will ask what type of account you want. Select Personal.
Creating Content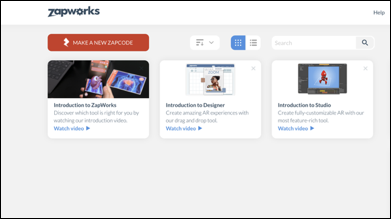 1. On your dashboard, click on the orange button labeled Make a new zapcode.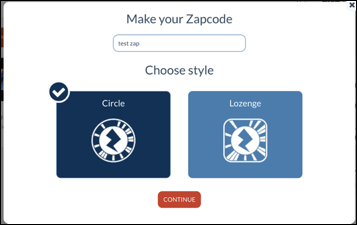 2. Give it a name and select a style (circle/lozenge).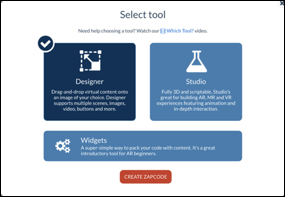 3. Click on Designer then Create ZapCode.
4. Click on your newly create ZapCode to edit it.
Editing Content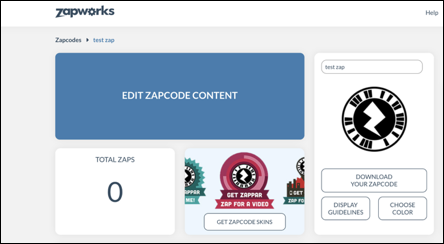 1. Go to Edit ZapCode Content.
2. Download your zapcode and put it on your tracking image using an image editor. (Canva is a free, web-based program that is easy to use.)
3. Upload your tracking image.
4. Your tracking image will appear washed out in order to see the AR affects you put on top of it.
5. AR affects are created by selecting any of these widgets on the right.
6. Certain widgets will pop up a window to upload or link images, videos, and audio.
7. Colors and actions of certain widgets can be edited under the tracking image.
8. AR affects are moved around by dragging the item around when the drag icon appears. (It looks like a plus sign.)
9. When you are done and ready to share, click Publish on the upper right corner.
Want to make more cool AR affects? Take a look at ZapWorks official documentation and tutorials.
Not what you were looking for? Have 3D models to augment? Consider using ZapWorks Studio. Download our documentation to get started or follow the official documentation on ZapWorks website.