Mission
To empower Wooster STEM faculty, staff, and students in cultivating an inclusive STEM community to better support the academic success and STEM identity development for students from historically marginalized groups.
Vision
Equity in STEM success at The College of Wooster.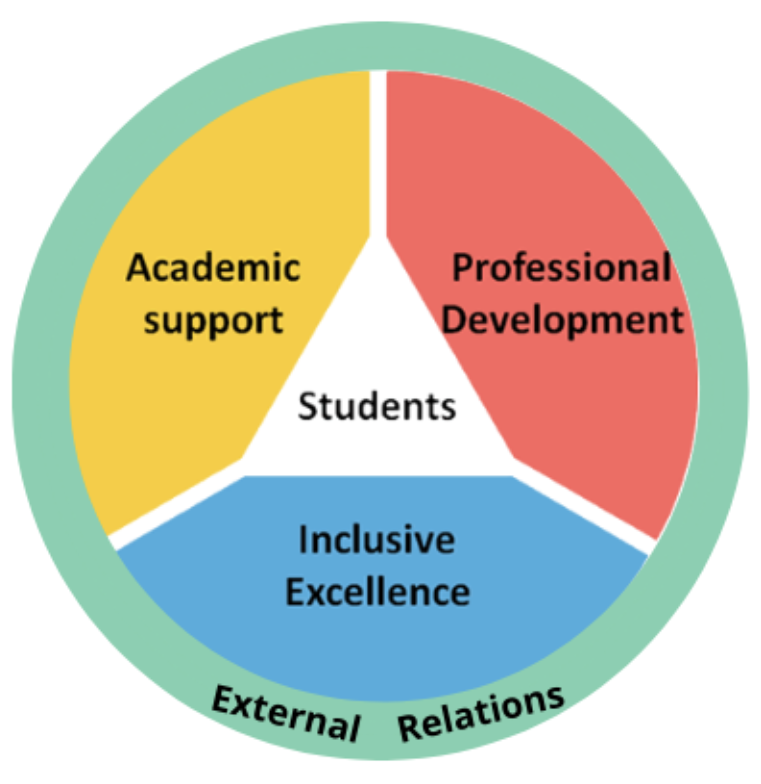 Major Efforts
The STEM Success Initiative supports students directly by providing academic support, and indirectly via cultural initiatives and faculty development opportunities.
Academic Support
Inclusive Excellence
Professional Development
The STEM Faculty Learning Community (SFLC) – campus professors and staff meet regularly to discuss best practices for inclusive STEM teaching and learning at Wooster. Currently, this group meets on Mondays at 4 pm. For more information or to be added to the SFLC email list, please contact Missy Schen.
Support attendance of faculty at STEM-focused pedagogical conferences.
External Relations
This working group shares the mission and programs of the STEM Success Initiative with the rest of the college and beyond, and also promotes the exchange of ideas and collaborations with other Wooster programs with overlapping missions.
Participating Departments/Programs
As of Fall 2017, the STEM Success Initiative involves and supports all science and mathematics departments/programs at Wooster.
Advisory Board for STEM Success Initiative
The Advisory Board (SSI AB) is a council of individuals across campus departments and programs that advise and direct programs to support the mission of the STEM Success Initiative. If you have questions, please contact us.
Members of the SSI AB (2022-2023):