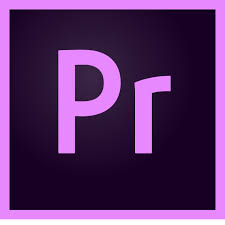 Adobe Premiere Pro is a digital video editing software program part of the Adobe Creative Cloud Suite. It is available for both Mac and Windows. You can import clips from your SD Cards, clips saved to your desktop, or even import older video resources (such a DVDs). Once you've imported your video, you can trim and combine clips, insert images, add audio tracks, use special effects, and transitions to create a finished product.
What can it do?
Connect a digital camera, Web camera, or SD Card to import content
Library of special effects and transitions you can apply to parts of your video project
Export to a variety of video formats
Insert images and audio
Trim and combine video clips
Uses in a Course
Preparing short clips for streaming or download
Editing for student video projects
Digitizing footage in an older format (VHS, DVD etc)
Things to Consider Before Using Premiere
It is for users more familiar with video editing software.
Premiere files need to be exported into other video formats (MP4, WAV etc) in order to upload the content online or play outside of the Premiere Pro software.
Video files take up large gigabytes of storage while editing, please plan for storage space on your computer or thumb drive accordingly.
Some video clips taken from other sites or mediums (DVDS, VHS) will need to be converted into other video formats using iMovie or Windows Movie Maker.
Digitizing VHS or DVDs is a separate process that can be done through the assistance of Educational Technology.
Access
Premiere is available in CoRE and Digital Studio Computers in Andrews Library.
Premiere is a part of the Adobe Creative Cloud Suite available for download if you have a Creative Cloud subscription.
Additional Help