Hey, what answers do you need?
Apple iOS (iPhone) Connect to Network
Connect to the Start Here wireless network in Settings.
Open a browser using Safari. You will then be directed to an onboarding page where you should select the first option. If the page does not load automatically go to onboard.wooster.edu
Register Your Device by logging in with your Username and Password
Click Install Certificate.
Click ALLOW.
Return to Settings
Once Settings opens go to General then VPN & Device Management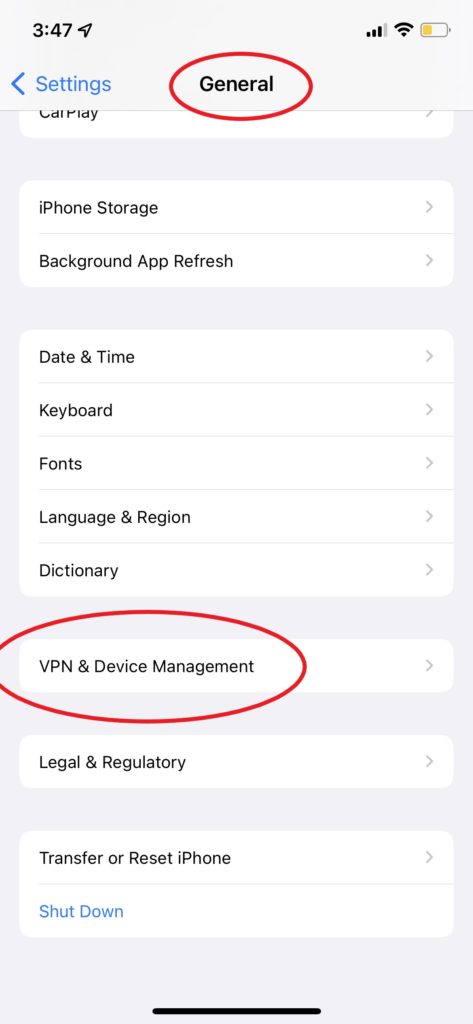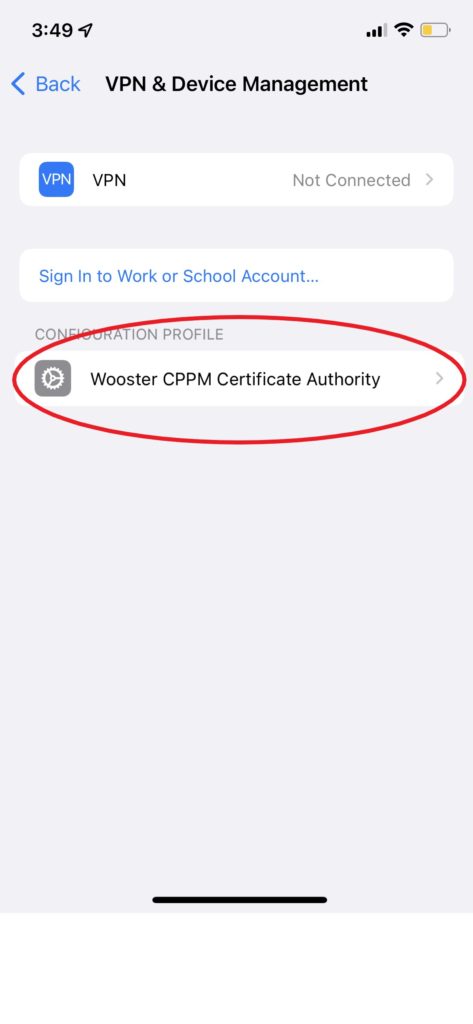 Once you return to Safari select Install Profile and Allow
Return to Settings
Select Settings. You should already be at VPN & Device Management. Select Device Enrollment.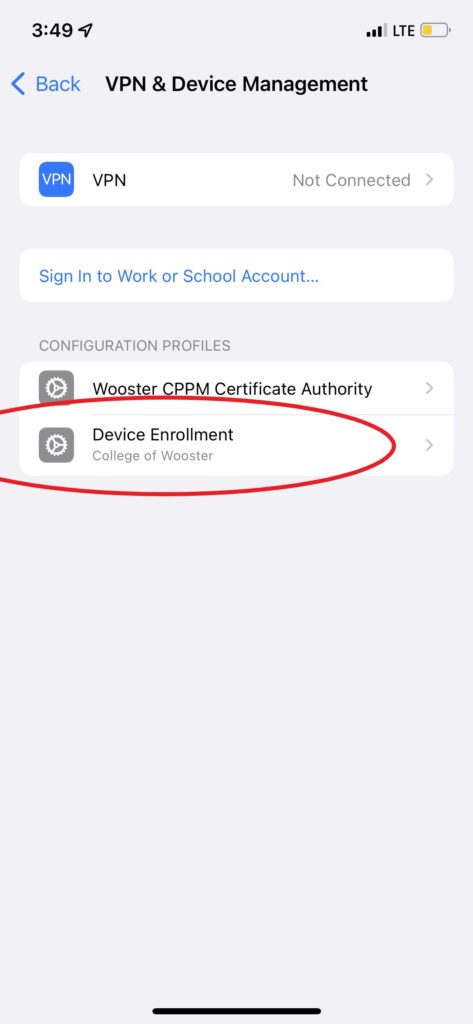 Click through Device Enrollment to install it.
You may be prompted to enter your passcode (This code is individual to your phone and was set by you)
This is what should appear on Safari the browser when the process is complete.
Now return to settings and Wi-Fi, Select Wi-Fi, Select Start Here and then Select Forget This Network
After Start Here has been FORGOTTEN return to the Wi-Fi men and select The College of Wooster
You will not automatically connect to The College of Wooster network when on campus.
With iOS 13.6 and higher you will need to complete these additional steps
Go to Settings on your Home Screen
Select General from the Settings Menu
From the General Menu select About
Scroll Down to Certificate Trust Settings and select
Slide Both Certificates to Green
When you toggle the certificate trust GREEN a widow will pop-up offering a warning select Continue
You are now free to use the Wi-Fi