Hey, what answers do you need?
Mac Computer Connect to Network (for students)
*For the onboarding process please use Safari*
**Users need to be updated to 10.14 before connecting to the new network
First connect to the StartHere wireless network and then open Safari and visit onboard.wooster.edu. You will be directed to an onboarding page where you should select the first option.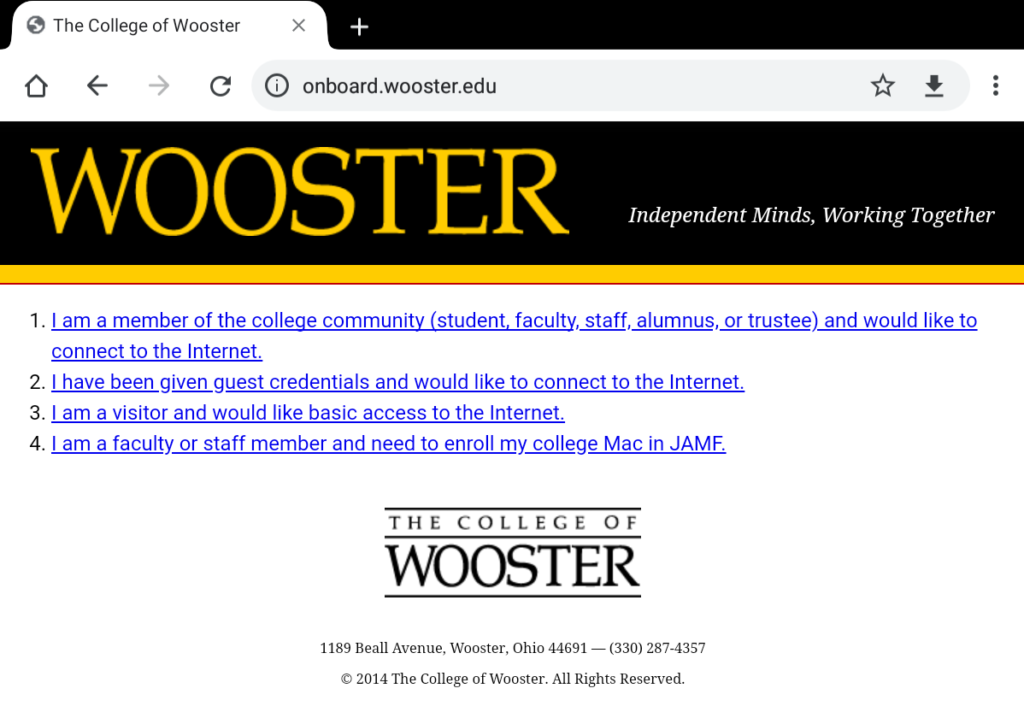 When prompted, enter your Wooster credentials and click Log In. Your username is everything before the @wooster.edu in your email address. For the email address jstudent26@wooster.edu, the username would be jstudent26.

After the file has finished downloading, open it from the Downloads folder. Click the install on the top right corner and fill in your computer credentials and wait for the certificate to be verified.
**Make sure you are adding this certificate to your Login Keychain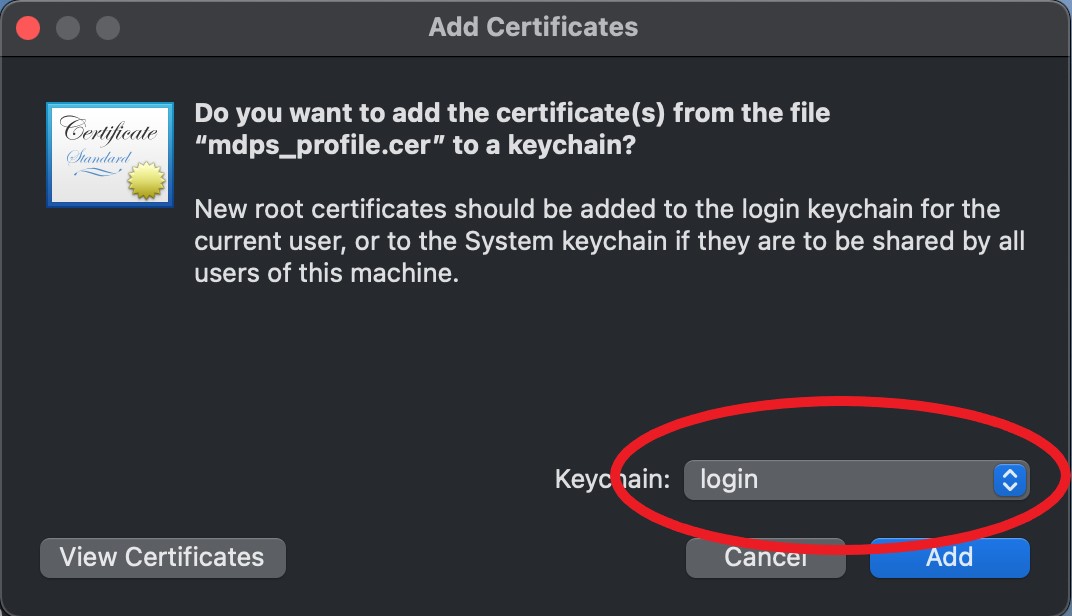 Go back to your browser and you will immediately see the next required download, the Profile. Click on Install Profile which will lead to an identical process of verification as the certificate install.

Once the Device Enrollment is listed as Verified in green, you may exit the Profiles or minimize it.
After the profile is downloaded and installed, go back to Safari. The webpage will transition from the Waiting for a device enrollment request screen to the webpage that says Finished.
Forgetting Start Here
You will now need to manually connect to The College of Wooster in the list of available networks. 
Open System Preferences (under the apple menu) and select Network.
With Wi-Fi selected in the left frame, go to the Network Name and select The College of Wooster from the pull-down.
Then select the Advanced button to access more settings.
In the Advanced settings in the Wi-Fi tab, select the Start Here network and then click the minus sign to remove it from your list of Preferred Networks.
Then highlight The College of Wooster and use the arrows to move it to the top of the list and click OK. This will ensure that you will automatically connect to the network when you are on campus.
Then click Apply in the Network settings and make sure that your computer is connected to The College of Wooster network.