Apple TV/Airplay Troubleshooting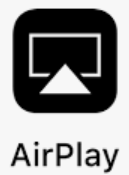 CANNOT see the room provided in the Airplay list.
Can a student see the room?

Yes, restart your device

Restarted and still can't see room

Turn Wifi OFF and ON, on your device
Note you may need to repeat the above step multiple times

Still can't see the room hardwire into the wall panel and let IT know after class so we can assist you in fixing your computer.
Email: helpdesk@wooster.edu
You can see the room, Great!

No one can see the room
***If you are in a hurry and don't have time to try the above hardwire your device to the wall and continue with class, but call (330)287-4357 or email helpdesk@wooster.edu so we can resolve the issue for the next user.