The process for changing your personal Apple ID is:
Sign out of all Apple services and devices
You will need to sign out of all your devices that are connected using your @wooster.edu email address. This will include all iPads, iPhones, and computers. You will be asked to delete local copies of files on your devices. If you do delete the local copies, they will still be stored in your iCloud account and can be brought back to the device when you login using your new email address.
Go to https://appleid.apple.com and sign in.
In the Account section, click Edit.
Under your Apple ID, click Change Apple ID. If you try to change your Apple ID to an @icloud.com email address created within the last 30 days, you might be asked to try again later.

Enter the email address that you want to use for your Apple ID.  This cannot be an @wooster.edu account. You will need to use a Gmail, iCloud, Hotmail, yahoo, or other email address as your Apple ID. Click Continue.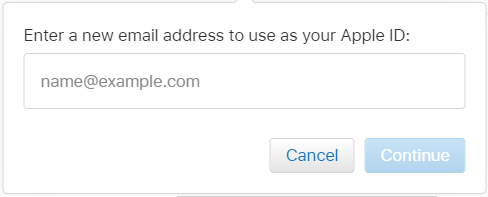 Update your Apple ID and password on your iPhone, iPad, iPod touch, Mac, and PC.
More detail can be found at https://support.apple.com/en-us/HT202667. IT will be making the change at 8:00 AM on 6/29/2021. After that, Apple will initiate an email if your personal Apple ID has not been changed from your @wooster.edu address. The email will contain the necessary steps to complete the process.