Getting to know Microsoft Teams
Join a Teams call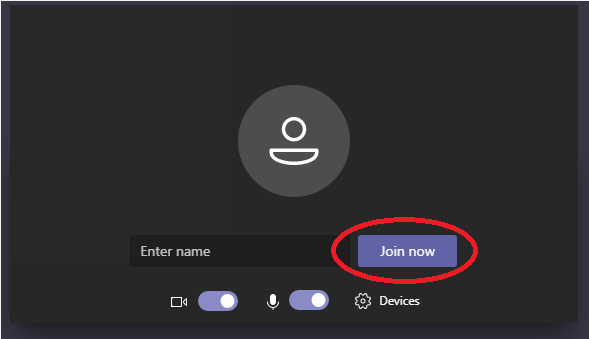 Device Settings
Device Settings within a Teams Call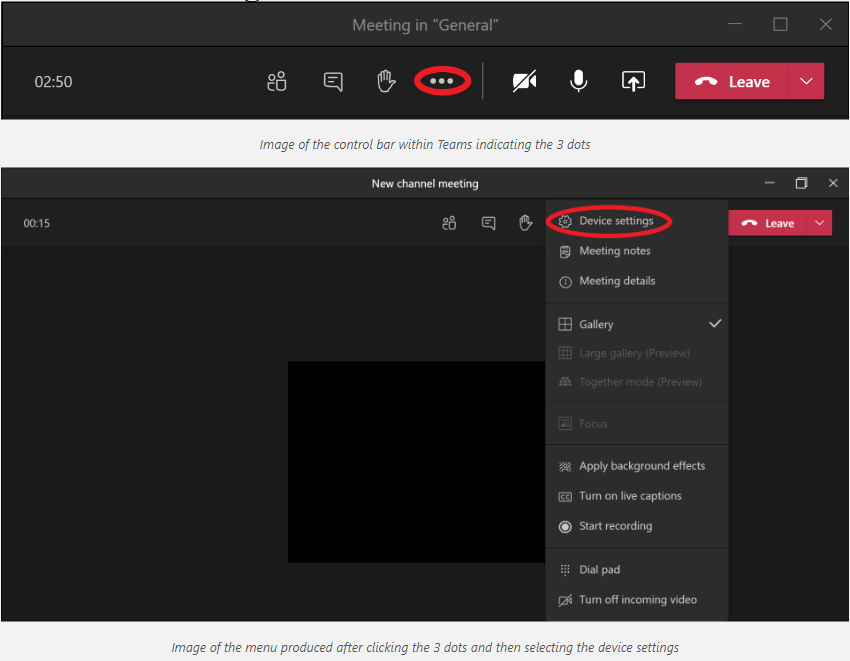 Select settings for your microphone, speaker, and camera
Make sure the settings match the microphone, speaker, and camera you wish to use.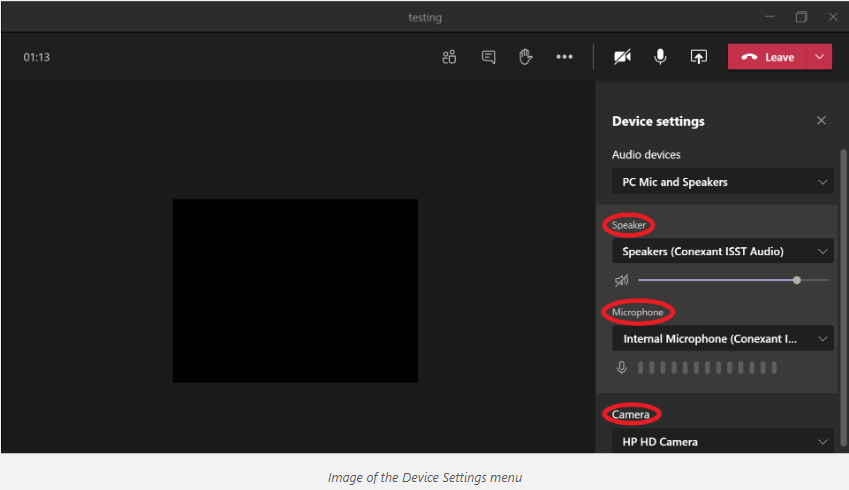 Getting to know the toolbar within Teams
Toolbar

Participant Tool
This allows you to see participants and add people to the meeting. Organizers can manage permissions and take attendance in the more actions sections.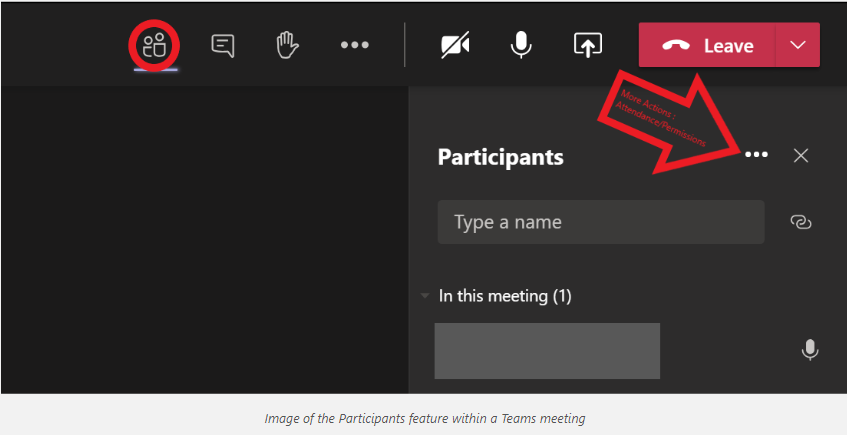 Chat Tool
Allows you to send text-based messages and ask questions while others present or communicate. You also have the options to attach files or send an emoji.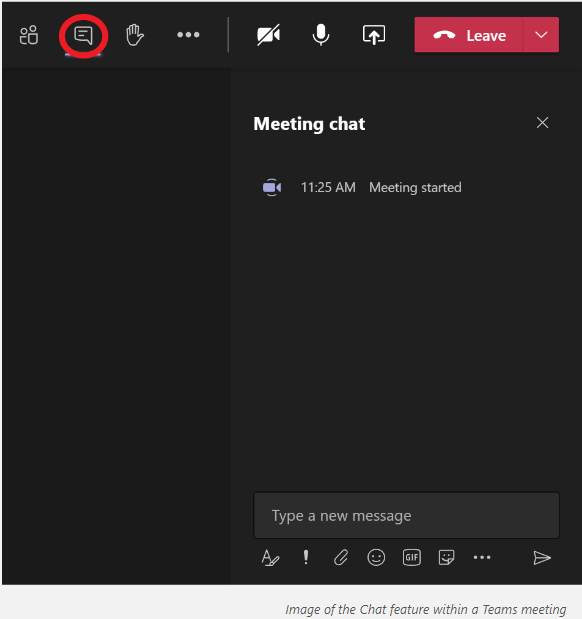 Raise Hand Tool
This allows you to show you have a question without disrupting the whole presentation. To raise your hand, simply click on the icon; click the icon to lower it once your question has been answered.

More Options
This provides access to Device settings, Meeting notes, Meeting details, how your meeting is viewed, change your background, Turn on live captions, Start recording, provide a dial pad to call phone numbers directly and even turn off incoming video.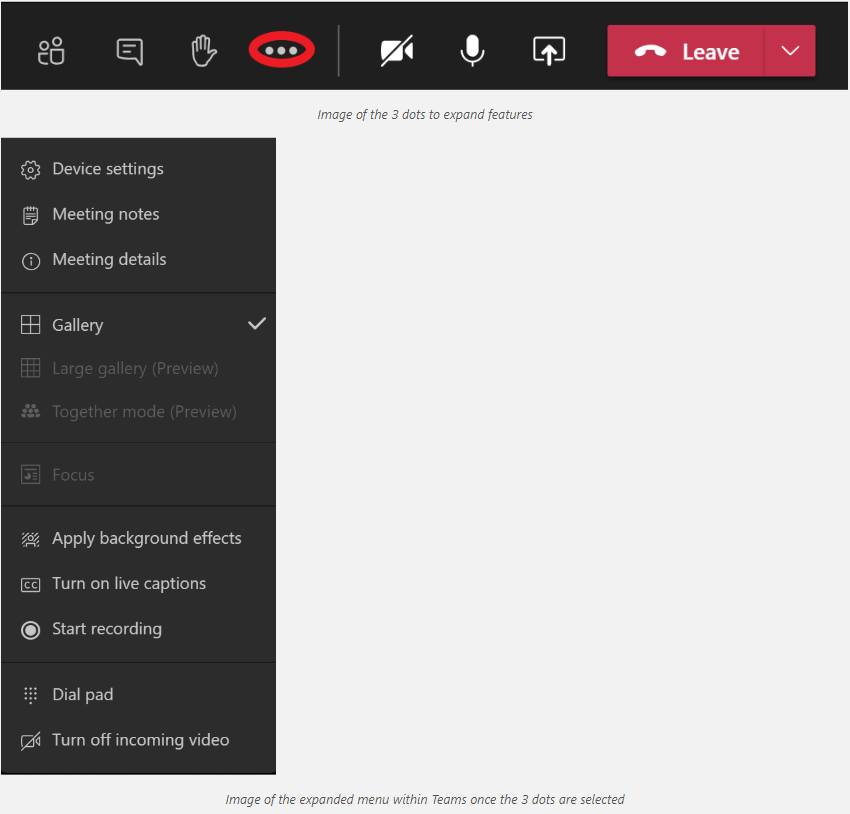 Camera Control
Click to turn your camera on and off.

Microphone Control
Click to turn your microphone on and off

Share Content
This allows you to share your Desktop, a Window, PowerPoint, Browse to share other files, or the Whiteboard

Click on the item you want to share in the meeting.
Leave
Simple click Leave when you would like to leave a meeting that is still in progres

Leave Dropdown Menu
The meeting organizer has the options to Leave the meeting or End the meeting for all participants.