OUTLOOK WEB APP
Microsoft automatically classifies certain e-mail messages as Junk Mail or SPAM.  These messages are moved to the Junk Mail folder in the Outlook Web App.
If you find that a message has been identified as Junk Mail or SPAM by mistake, you can tell the Outlook Web App to mark it as Not Junk.
OUTLOOK DESKTOP CLIENT
Right click on the message and navigate to Junk. Select Not Junk. The message will be moved back to the inbox at the time it was received.
APPLE MAIL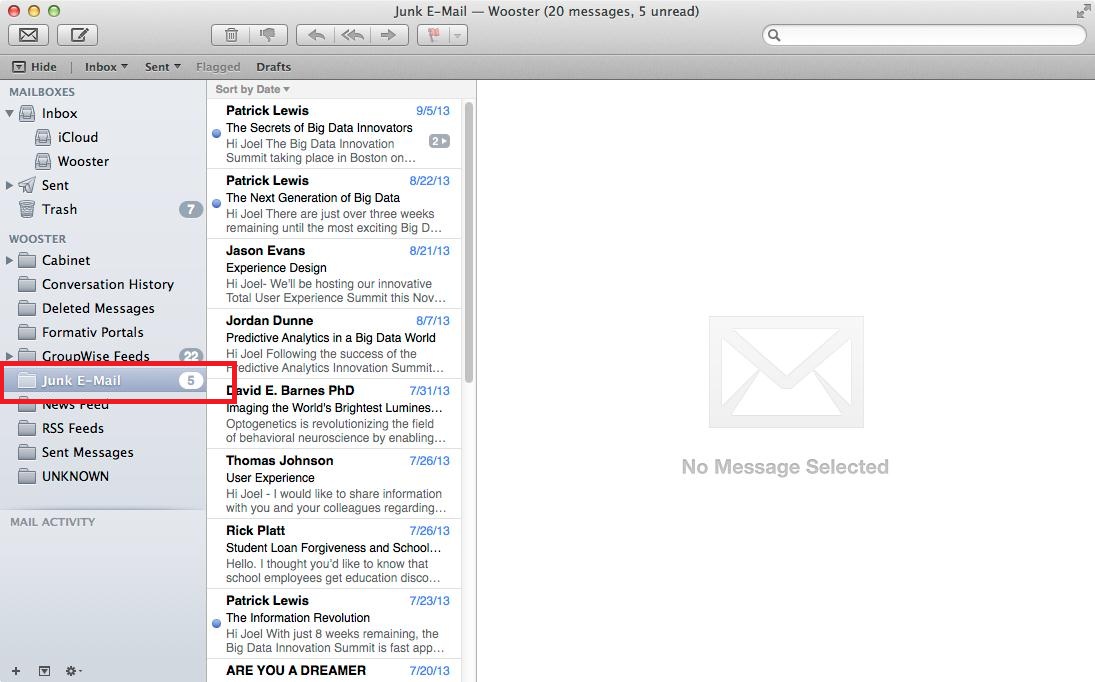 iOS Devices (iPhone, iPad)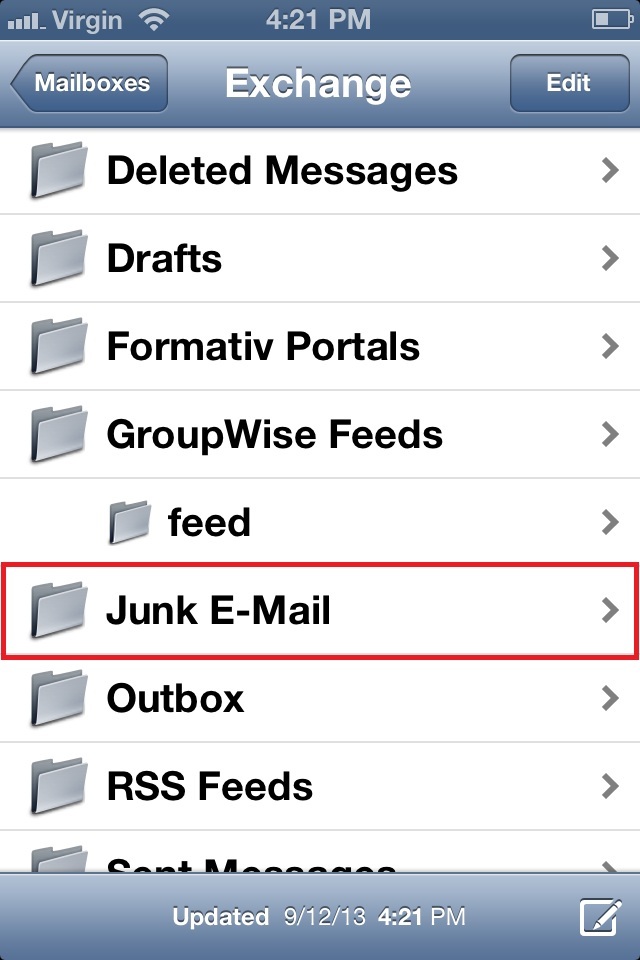 ANDROID DEVICES