How To: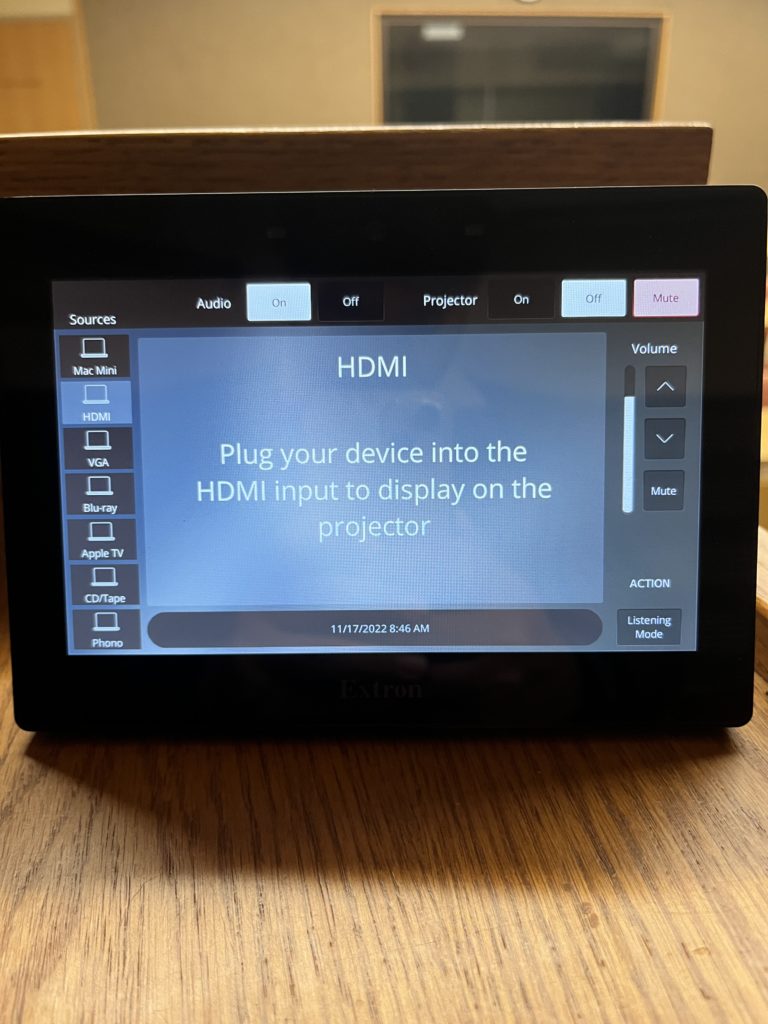 Options
Wired Projection: HDMI, VGA, Blue-ray, and CD/Tape – Plug your device in using a dongle or direct connect
Wireless projection: This will work better if your Bluetooth is turned on. BYOD (Bring Your Own Device) allows you to connect wirelessly via Apple's Airplay (screen mirroring) Look for the code. 
Power Projector ON/OFF
This classroom has a touch panel that controls the projectors. On the touch panel, you will use On and Off to control both the projector and the screen.
Screen Control
The touch panel offers the option to control the screen separately should it not deploy with the On/Off buttons and the projector.
Source Select
Press the button corresponding to what you want displayed. There is no Mac Mini in the room anymore
To display through Apple TV, press the Apple TV button.
Volume Control
Audio control is on the top of the touch panel and can be turned ON/OFF or Muted.