Scot Center Conference Room 330
How To:
http://youtu.be/dwPufOA9yvw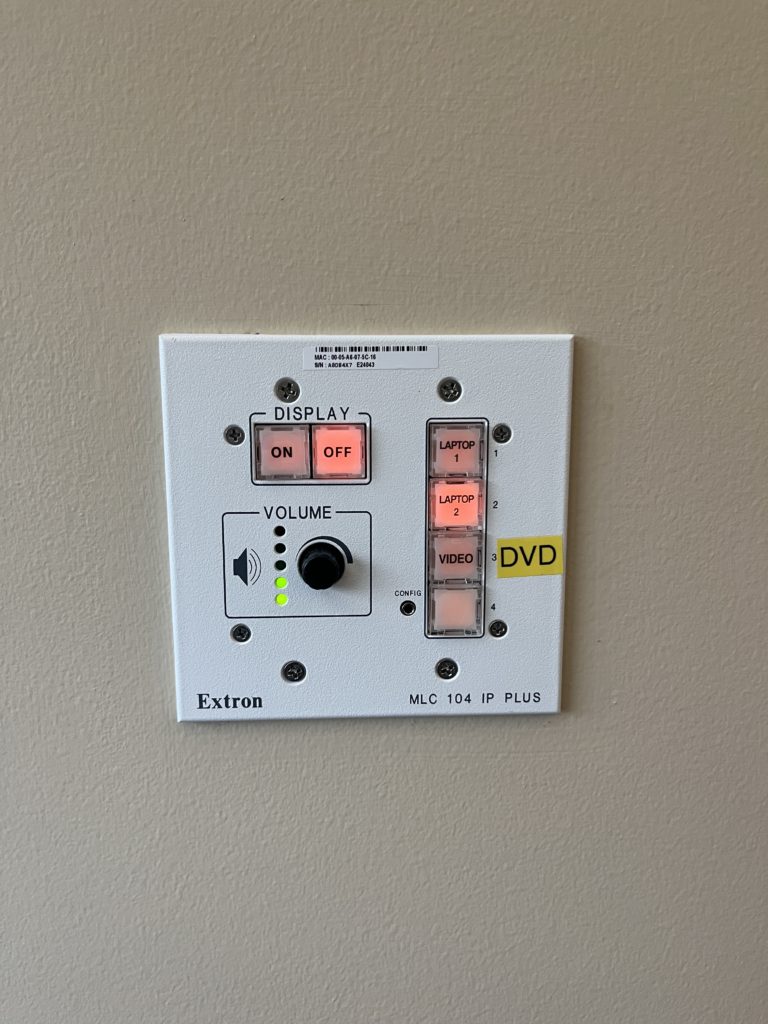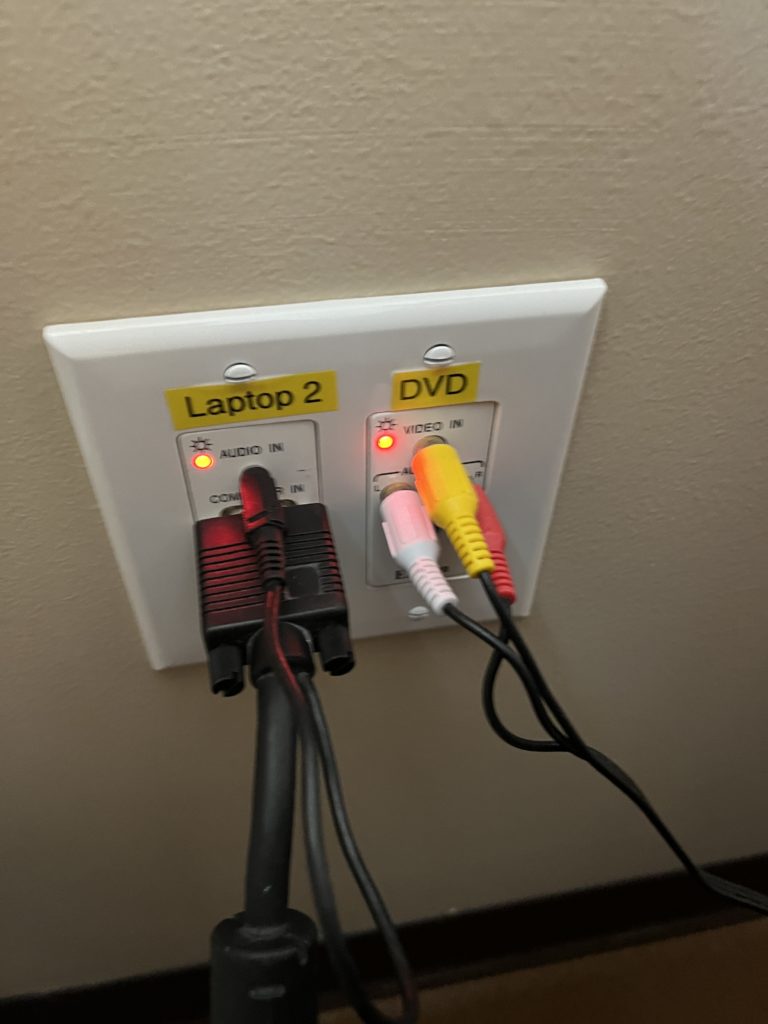 Options
Wired Projection: VGA – Plug your device in using a dongle. There should be an HDMI to VGA adaptor in the drawer
DVD: This room comes equipped with a DVD player.
Power Projector ON/OFF
Press the ON button on the control panel to turn the projector ON. To turn the projector OFF, press the OFF button.
Source select
Laptop 2 for VGA. Video for the dvd player
Volume Control
To turn the volume up in the classroom, turn the knob clockwise.
To turn the volume down, turn the knob counterclockwise.