Remote Desktop Access Mac
Follow these steps to get started with Remote Desktop on your Mac:
Download the Microsoft Remote Desktop Client from the Mac App Store.

2. To set up a new connection:
Select the + button and add PC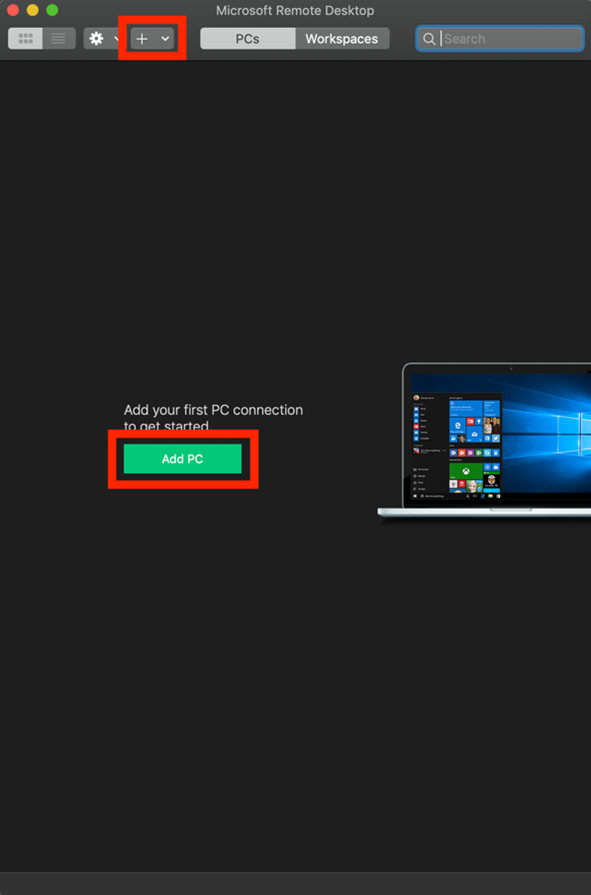 PC name – The name of the computer you want to use as a gateway. This can be a Windows computer name, an Internet domain name, or an IP address. (in this case: pyramedrds.wooster.edu)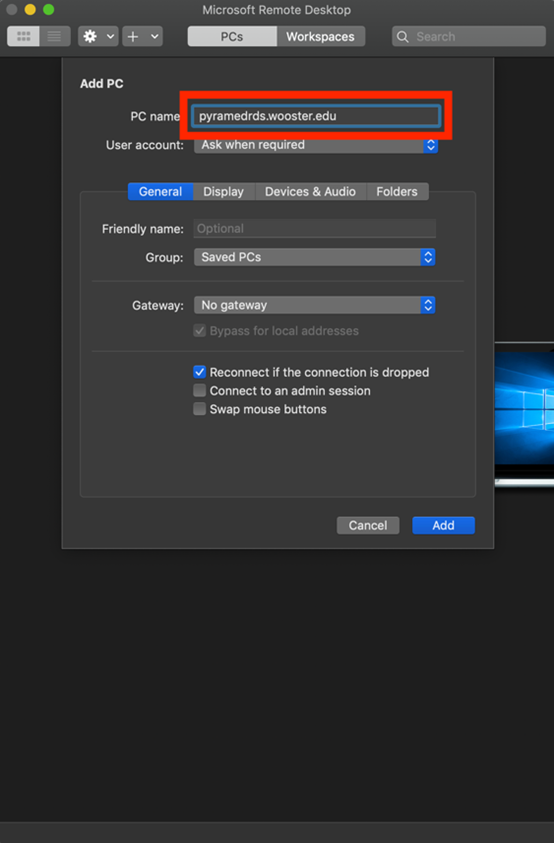 User name – The user name and password to be used for the Remote Desktop gateway you will be your CoW credentials.
*Please note : Your username needs to be your full email address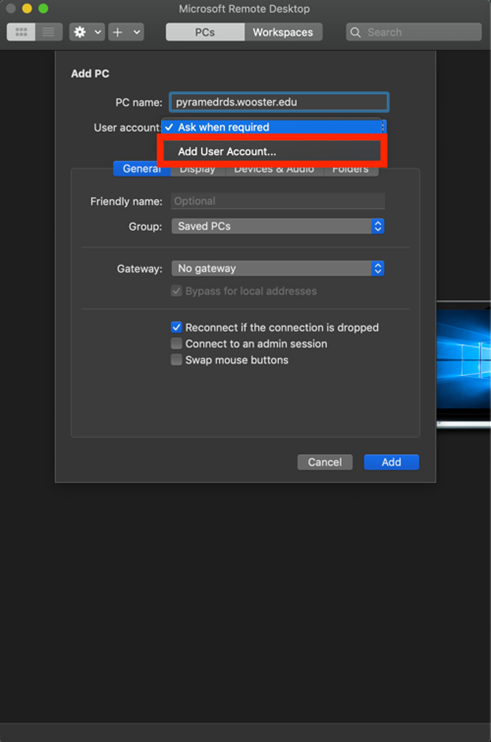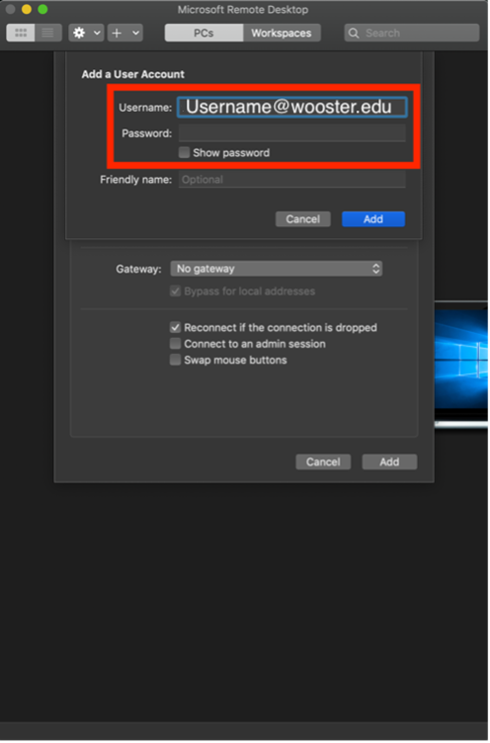 3. Click the Add button to save it.
4. Click on the PC to launch it.
Please note: When you are finished, make sure to log out of the Remote Desktop the same way you log out of a windows machine. Signing out this way will not sign you out of your machine, but only the Remote Desktop Connection.
Sign out of a Windows Machine
1.Click on then windows icon located in the bottom left-hand corner of then screen.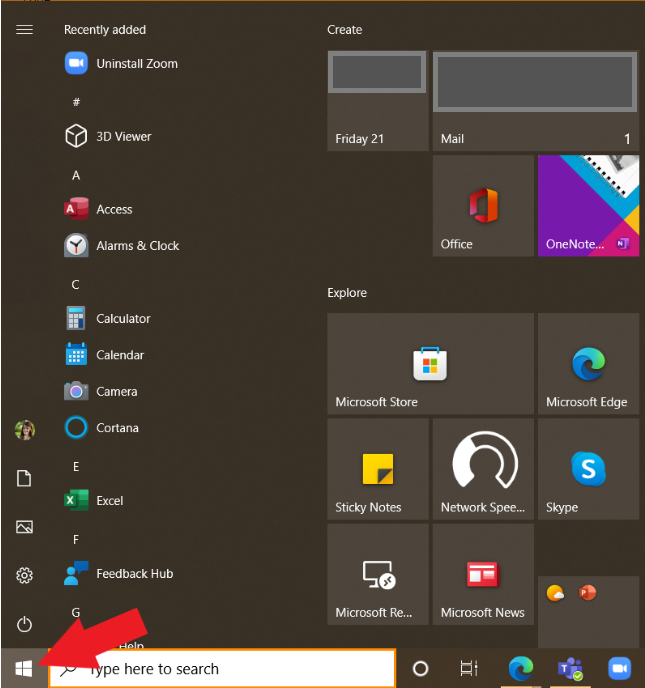 2. Click on your username to open the Sign out menu and select Sign out.