Martin Luther King Jr. Day of Service
Each year the Wooster campus community takes time to engage in meaningful exploration and dialogue about issues that connect with Rev. Dr. Martin Luther King, Jr.'s work and vision on matters relating to civil rights and social justice, activism, responsibility, and engagement.
2021 Speaker: Mamoudou N'Diaye '14
2020 Speaker: Kimberly Brazwell
2019 Speaker: Darnell Moore
2018 Speaker: Natalie Warne
2021 Keynote Speaker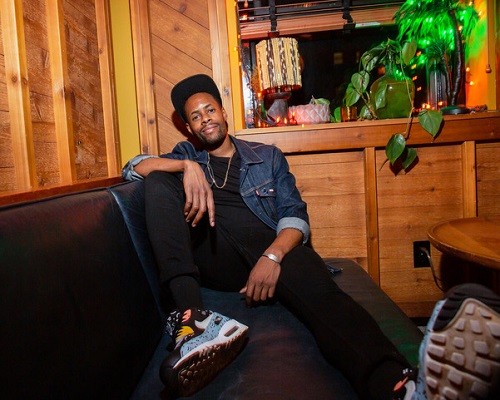 Mamoudou N'Diaye '14 is a Mauritanian-American comedian, tv/film writer, filmmaker, activist/creative consultant for issues of racial justice, climate justice, and mental health, DJ, and a former 7th grade teacher.
N'Diaye has been a correspondent for digital media companies Mic and Seeker, a creative comedy consultant for social justice nonprofits Color of Change, Hip Hop Caucus, The Center for Cultural Power, and The Center for Media and Social Impact, and a winner of 2019's Yes And Laughter Lab for his pilot, Franklin, about the black kid from the Peanuts comic strip. He has written and appeared in the Comedy Central Original They Follow, written for Refinery29's After After Party, and currently works as a writer on Amazon's upcoming Exploding Kittens and the second season of Netflix's Space Force.
N'Diaye is currently developing By Us, For Us (aka BUFU), a late-night sketch/talk show centering Black voices, for Color for Change, Flyovers, a half-hour dramedy about being Black and African in the rural Midwest, And DC's Number Two Detective Agency, an animated half-hour comedy set in the DC Universe.
N'Diaye holds a degree in cognitive behavioral neuroscience from the College of Wooster and is a 2020 Sundance Fellow for his pilot Griot, an animated anthology centering stories in the African diaspora.
MLK is going virtual for 2021!
In the interest of the safety and health of our campus community, we will gather virtually to recognize Martin Luther King, Jr. Day.
This year's theme is The Fierce Urgency of Now: Education as Transformation.
When Rev. Dr. Martin Luther King, Jr. led the 1963 March on Washington for Jobs and Freedom, he described a "fierce urgency of now." Education as transformation is a challenge to take what one learns beyond a classroom or a Justice Dialogue and turn that same knowledge toward action and social justice.