College users have the option of adding a profile picture to their Microsoft 365 profile which will also appear in Moodle.
Go to the desktop application of Microsoft Teams.
In the upper right corner, select the profile circle (your initials may be displayed).
From the options displayed, select the profile circle to change profile photo.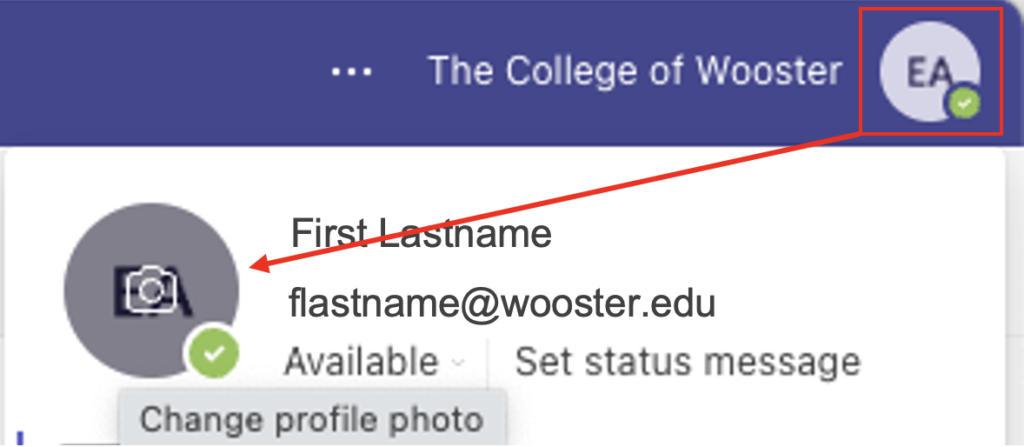 4. Select Upload picture. Browse to select the image. Select the Save button.
The updated image should appear throughout Microsoft 365. Please be patient as the new image may not appear in all services immediately.
Moodle should display the new image upon the next login to Moodle.