Email Setup on a Mobile Device
Configuring your Mobile Device to Access Microsoft Office 365Android Devices
Open the Play Store app on your device.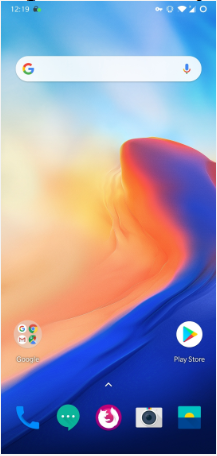 Search for the outlook app.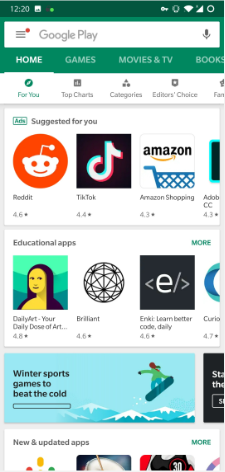 Install the app.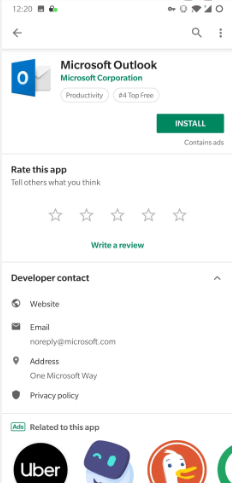 add your Wooster email.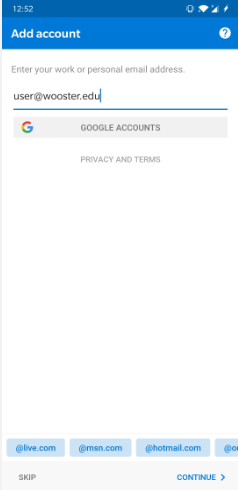 Select office 365.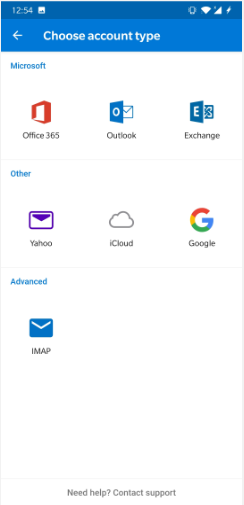 Login with your Wooster credentials.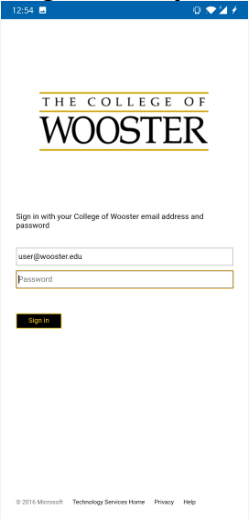 Setting Up Outlook for iOS
1. Tap on the App Store icon from the home screen.
2. Click search, then enter "Outlook" in the search bar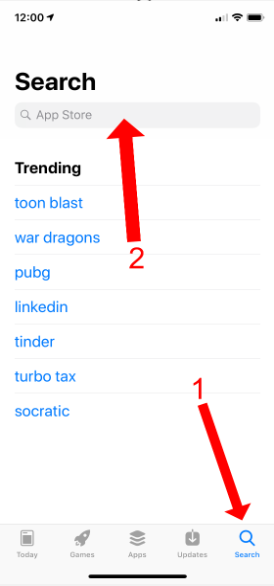 3. Tap "Get" or the button shown here to download. You may be prompted to enter your Apple ID & password or authenticate with Touch ID or Face ID.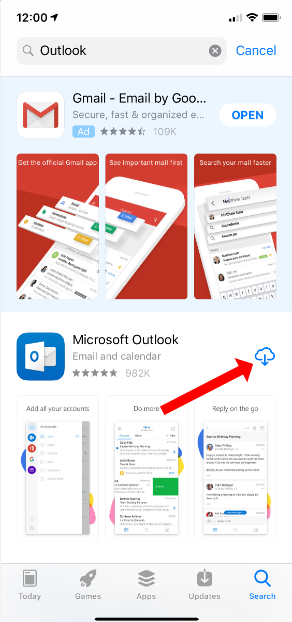 4. Return to the home screen and tap the Outlook icon.
5. Enter your Wooster email address and press "Add Account."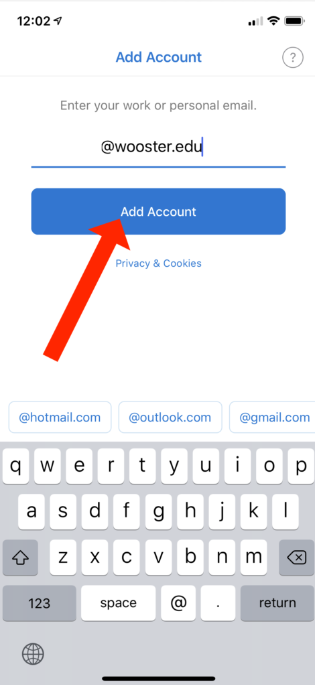 6. Enter your password on our sign-in page and tap "Sign in"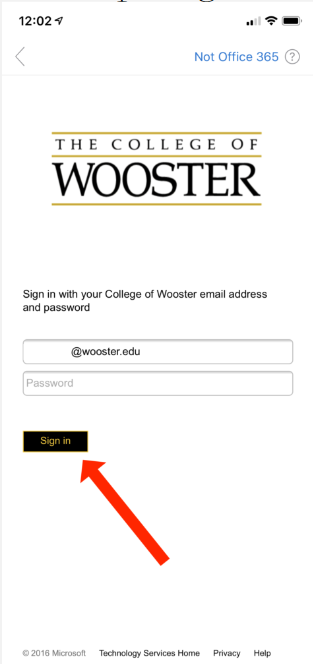 7. You will be prompted to add another account, and again to enable notifications for the Outlook app.