Hey, what answers do you need?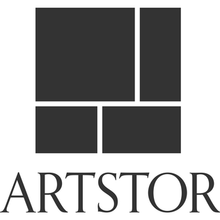 What Is It?
ARTstor is a digital library of nearly one million images in the areas of art, architecture, the humanities, and social sciences with a set of tools to view, present, and manage images for research and pedagogical purposes.
Who Uses It?
The ARTstor Digital Library is used by educators, scholars, and students at a variety of institutions including universities, colleges, museums, public libraries, and K-12 schools. The Digital Library serves users both within the arts and in disciplines outside of the arts. This includes historians of art and architecture and others engaged in the visual arts, as well as individuals in other humanities and social sciences, who find the images in ARTstor to be relevant to their teaching and research.
How Does It Work?
Institutions typically enter a site-wide license with ARTstor through their library. Access is granted through the institution's wireless network. This allows for an unlimited number of simultaneous users to access ARTstor's Digital Library, both on-site and remotely via username/password. Additionally, institutions have a dedicated support team and online training on the platform.
Uses in a Course

Create groups of images for later retrieval, presentation, or homework materials
Logged-in users have the ability to pull images from the over 700,000 available images and put them into custom groups. This allows an instructor to prepare a slide presentation for use in class or for students to view outside of class.
Zoom in on and pan images for greater detail
The ARTstor viewer is capable of zooming in on images to allow viewers to see key features or details that are not otherwise viewable.
Upload personal images and sound files to the ARTstor platform
Users are also able to upload personal images for incorporation into presentations. This allows an instructor to mix personal images with ARTstor images in presentations.
Export images and image groups to ARTstor's Offline Image Viewer (OIV) presentation tool
The images in ARTstor are all protected so that they cannot be downloaded and used in violation of copyright. The Offline Image Viewer is a tool provided by ARTstor to allow an instructor to download a presentation in a special format for presentation to a class without requiring Internet access.
Save citations for images or image groups, and email or print these, as well as export them directly into EndNote, ProCite, RefWorks, Reference Manager, or a text file
This allows the instructor to require students to give proper citation for images used in their work.
The content on this page was derived from webpages maintained by ARTstor.org