Changing Your Mac Password While Off Campus
How to make sure your Local User Account password and Domain password match, follow the steps below on your Mac computer when changing your password while off campus.
Steps:
1.Make sure you are connected to the VPN. Directions for installing VPN available HERE
2. On your Mac, choose Apple menu > System Preferences, then click Users & Groups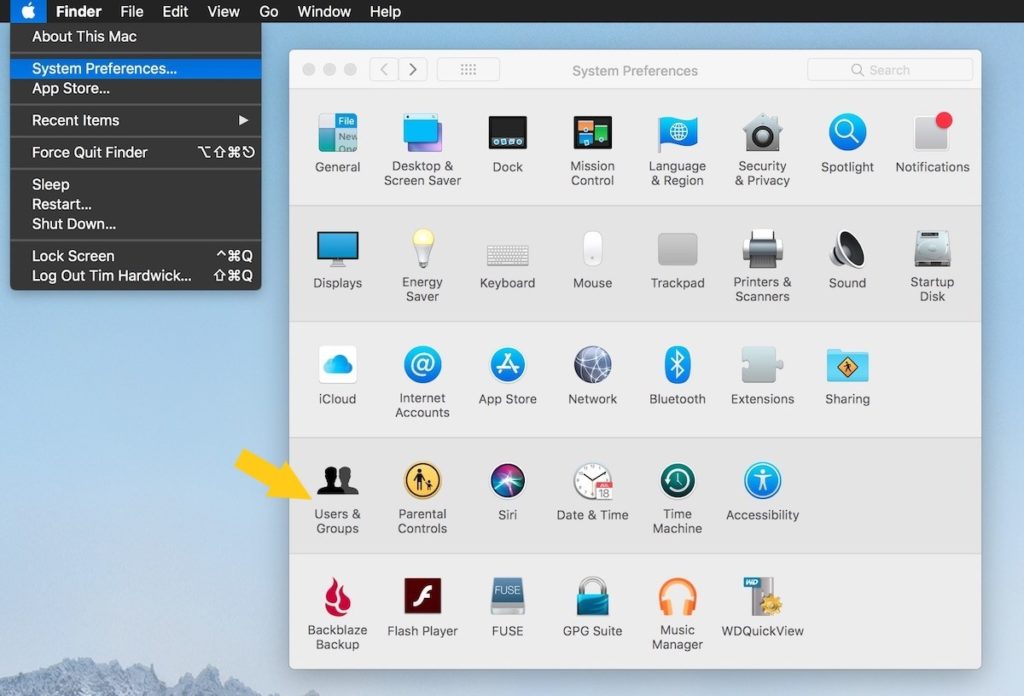 3. Click Change Password

4. Enter your current password in the Old Password field.
5. Enter your new password in the New Password field, then enter it again in the Verify field.
6. You DO NOT need to enter a hint
7. Click Change Password