Logging in and Finding Your Moodle Course
Logging In
To log in to Moodle:
click on the Login link in the upper right corner.
select the OpenID Connect button
enter your College credentials.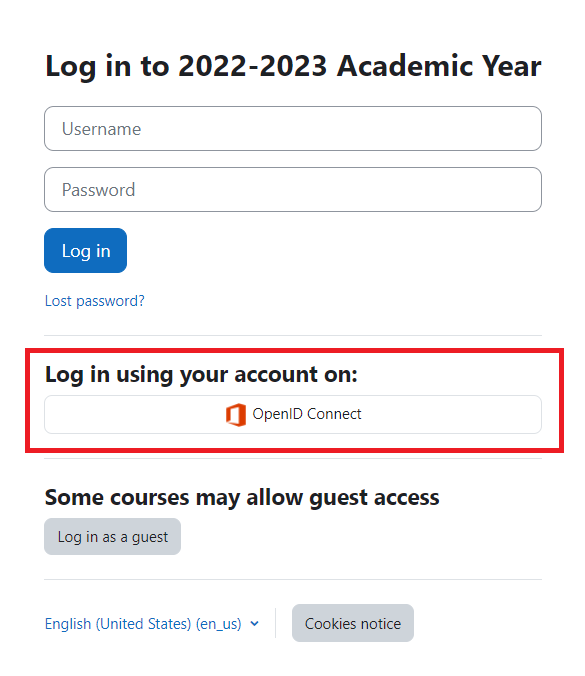 Finding Your Courses
Upon login, you will be brought to the Dashboard.
Your Moodle courses are available under the My courses tab.
Students can only see courses that have been made visible by the instructor.

You may filter courses by using the pull-down in the Course overview block.

Trouble Shooting
If a course is not visible in the Course Overview, you may need to adjust the filter by clicking on the dropdown menu within the block. It is recommended that you try ALL (except removed from view) if you are having difficulty viewing a course in the Course overview block.