What is Moodle?
Moodle is the College of Wooster's Learning management System (LMS). This is the site where you will access courses, grades, etc.
Logging in
To login please do the following:
In the upper right corner, select Log in
At the next screen, select the OpenID Connect button
At the Microsoft login screen, enter your College username and password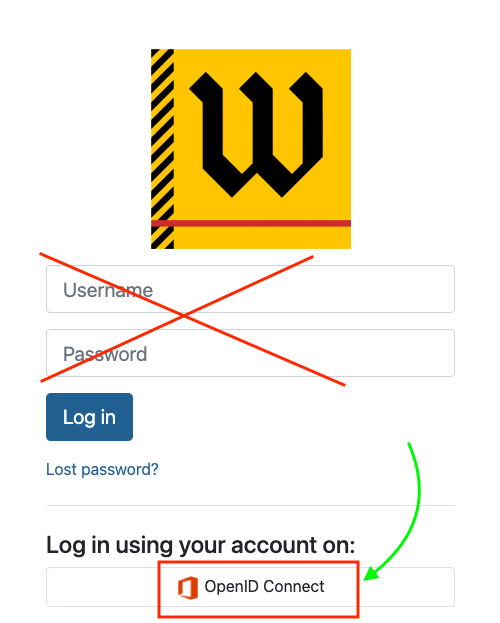 Your Dashboard
Dashboard
Your dashboard will come up automatically after you log into Moodle. It will show you the timeline of events coming up (black squirrel doesn't currently have any assignments coming up!), further down, it will also have your calendar of events! Where you can see all of your upcoming assignments for the month, which you can filter by class specifically, or see all of your upcoming work!
Clicking on an individual activity on your calendar will give you more information and can even take you directly to it!
My Courses
To easily navigate between courses, go to the my courses tab at the top of the moodle window. Once you see your courses, you can filter them to get to the courses that you need!
All – All courses taken that academic year
In Progress – Any course currently in progress that semester
Future – All upcoming courses that have been made visible, but have not started yet
Past – Courses that are still visible, but from a previous semester
Starred – Courses that you have starred
It is recommended that you star your courses and filter that way for easy access, in the event that you need your courses after their end date.
Staff and Faculty with Questions can find answers in the Moodle Professional Development course on Training!
Students with questions on how to use Moodle, or other aspects of their Moodle based courses can find that information in the Students Tab of the Moodle Professional Development Course on training!
Not finding the solution you need in our Professional Development course? Ask Educational Technology! They can be contacted at educationaltechnology@wooster.edu or through our you can schedule a meeting with us thorugh Bookings