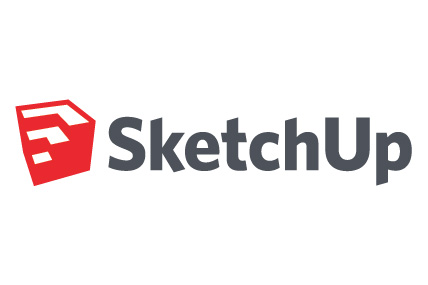 SketchUp is a 3D modeling software that has several uses ranging from architectural design, interior design, civil and mechanical engineering, and video game design. There is a free web-based version available, SketchUp Free. For powerful computers, SketchUp offers trial versions of their software, SketchUp Pro.
What can it do?
Export a 2D image of the object you've created
Various templates for different applications (engineering, architecture, carpentry, etc)
Color and texture tools
Library of free 3D models to speed up work
Uses in a Course
Create 3D representations of real or imaginary objects.
An artist can model a piece they might like to create.
Engineering and architectural representations of objects.
Students can re-create a venue or building from the past for understand historical architecture and society.
Things to Consider Before Using SketchUp
There is a significant learning curb to learn how to draw in 3D
It can get confusing for beginners which plain you are on (X,YZ axis)
Web-browser version isn't as secure software as it can change at anytime
Access
Additional Help
Student Technology Assistants are available to help at the Digital Media Bar in Andrews Library in the CoRE.
Educational Technology can support and train in SketchUp.
SketchUp has official documentation and video tutorials.
SketchUp has a user forum to interact with other users.