The community at The College of Wooster is diverse and we at Religious & Spiritual Life (RSL) welcomes students, staff, faculty, and community members who travel a variety of paths. Our hope is to make Wooster not only a place of belonging but one that cultivates deeper understandings of one's self and others. In collaboration with the other members of the Center for Diversity and Inclusion, RSL supports students, staff, and faculty in fostering an understanding and commitment to spiritual development that enables them to be more caring, globally aware, and committed to social justice while being better able to respond to stress and challenge.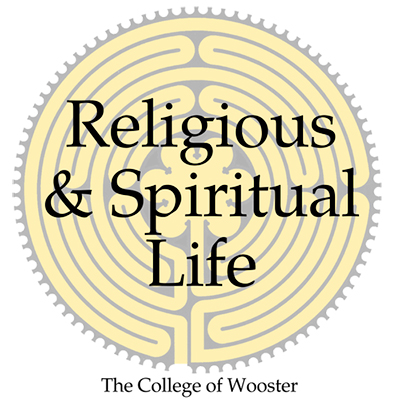 A complete spiritual life at Wooster involves a balance of stretching and settling. Stretching is authentic engagement with persons, experiences, ideas, and questions that will enrich and challenge our values, ethics, and actions. Settling is a committed deepening of the spirit through study and reflection, commitment to a supportive group of peers, and mentoring relationships with more seasoned travelers.
Religious & Spiritual Life supports a variety of spaces, student organizations, and programs that foster spiritual and religious growth in the college's diverse student body.
If you are a prospective student or parent visiting this site as a part of your exploration of Wooster, please feel free to contact us for more information, to connect with a current student, or to arrange for a meeting while you are on campus.
We would also like to welcome the class of 2021! We look forward to meeting and getting to know you, and hearing your ideas about what this journey means to you.