New Recording Storage Location on Teams WITHOUT Recording Ready Email
Teams now sends your recorded meeting directly to OneDrive and also places a view only copy within the Teams chat. This new feature is great except Teams no longer sends an email stating that your recording is ready to view. You can also get a transcript of the meeting through the chat feature once activated.
From within OneDrive you will search for a folder called Recordings (note: name the Teams meeting with the date, etc. so the recording will already by named)
Create a folder within the Recordings folder with each Teams name so you can grant access to only those recordings and not the whole folder.
Once you create the folder for each class/Team you can grant access to just that folder or specific recordings to individual students or the whole Team.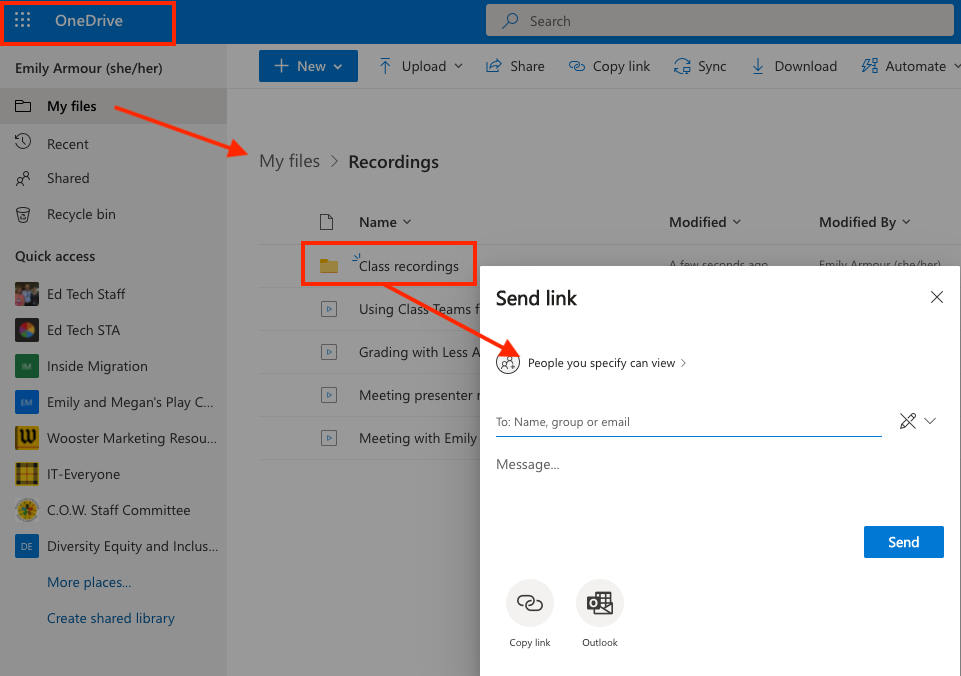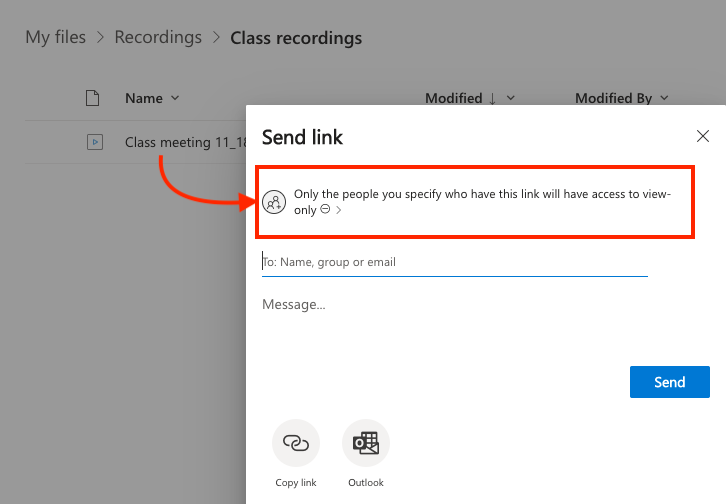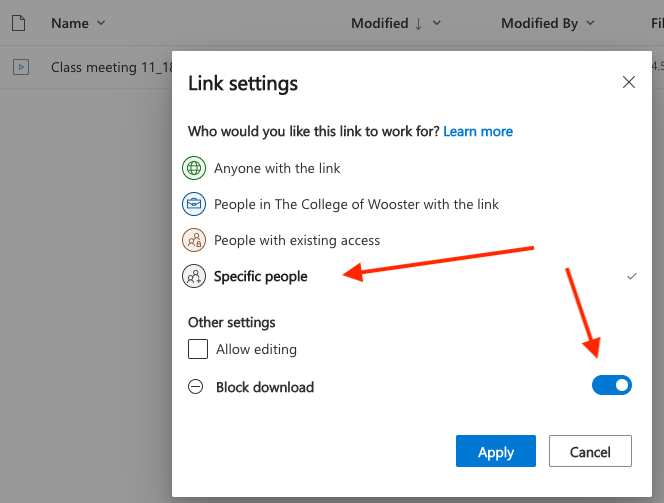 Getting a Downloaded copy of your Teams meeting Transcript