The mission of All-Gender Housing is to provide a safe and supportive community for people of all genders.
This program is dedicated to comfort, camaraderie, security, education, and empowerment. Anyone who is more comfortable living in an all-gender space is welcome and will be treated with respect to their personhood, identity, and privacy.
The space is queer-focused, but not queer-exclusive.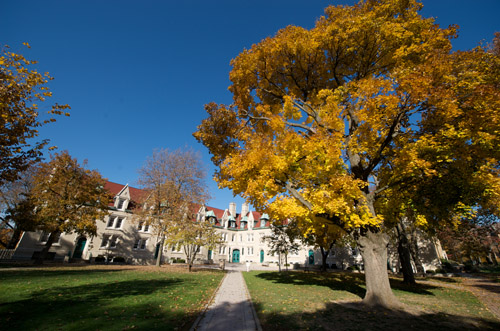 All residents of All-Gender Housing will be required to attend a single 1-hour Safe Space Training through CDI's branch Sexuality and Gender Inclusion in order to ensure the safety of all members of the community
Please review the Housing Selection Deadlines so you don't miss your chance to apply for All-Gender Housing. The location of All-Gender Housing changes based on hall configurations each year and is decided in collaboration with students, Residence Life, and Sexuality & Gender Inclusion.
In addition to All-Gender Housing, Wooster has a Gender Inclusive Housing Policy. This policy allows students to choose to live in a room with anyone else, regardless of their gender identity. This policy is implemented in a way that is consistent with student preferences and comfort levels, while also allowing students to know the restrooms available on the floor before they choose their room. For more information, view the Gender Inclusive Housing Policy.