We are excited to announce that you now have the ability to grant or obtain proxy access to view online Student Account and Financial Aid information. Students may grant proxy access if they wish. If you would like proxy access, please work directly with your student.
Once access is granted by your student, you will receive two emails: one containing a username and the other with a temporary password.
Proxy users will need to use the link below to access Self-Service. Once you log-in for the first time with your username and temporary password, you will be prompted to create a new password.
https://ellucianselfservice.wooster.edu/Student
Below are brief instructions for students and proxy users.
Granting Proxy Access for Student Accounts and Financial Aid Information (Student Instructions)
From the home page in Self-Service, click on the yellow tab along the left-hand side "User Options".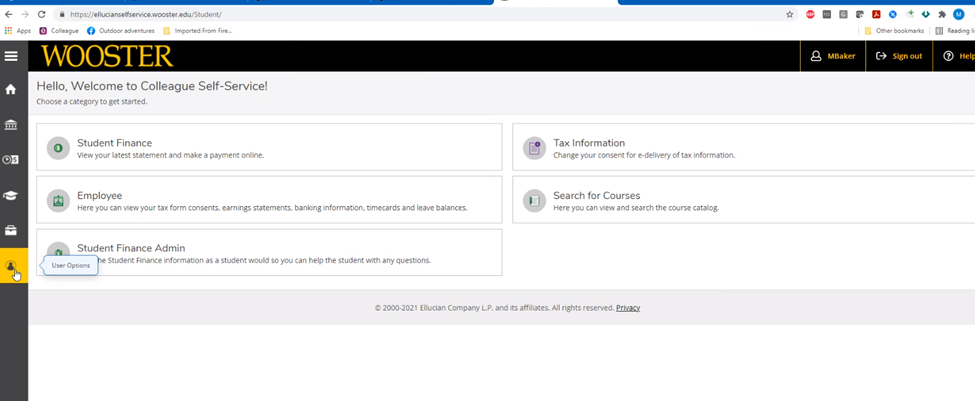 Clicking User Options will open a dropdown box.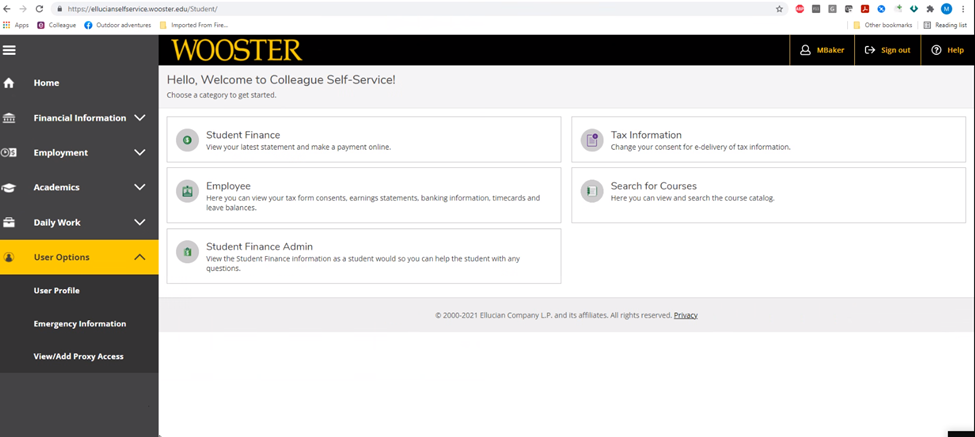 Select "View/Add Proxy Access"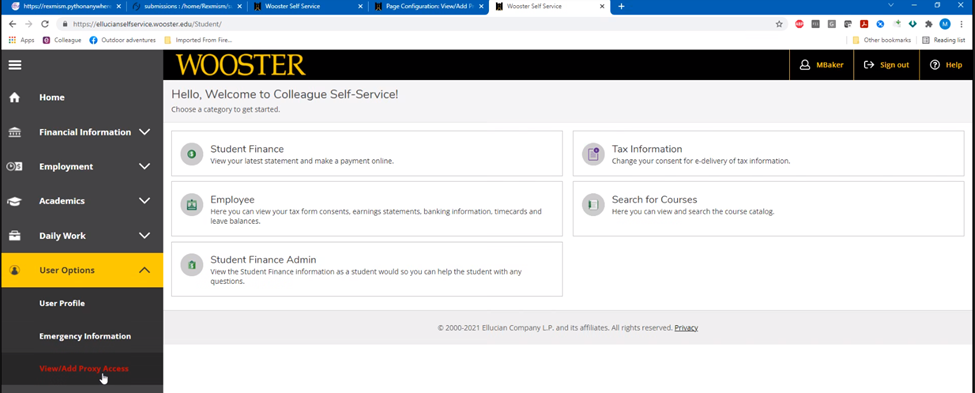 On this screen, select your Proxy. If you need to add someone not listed, please email businessoffice@wooster.edu with the information below. Please put "Proxy" in the subject line of your email.
First and Last Name
Relationship to Student
Proxy Email Address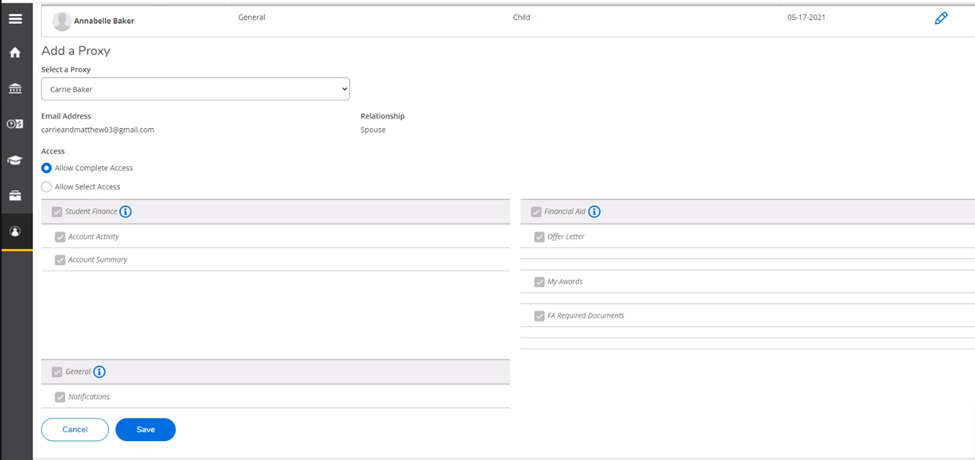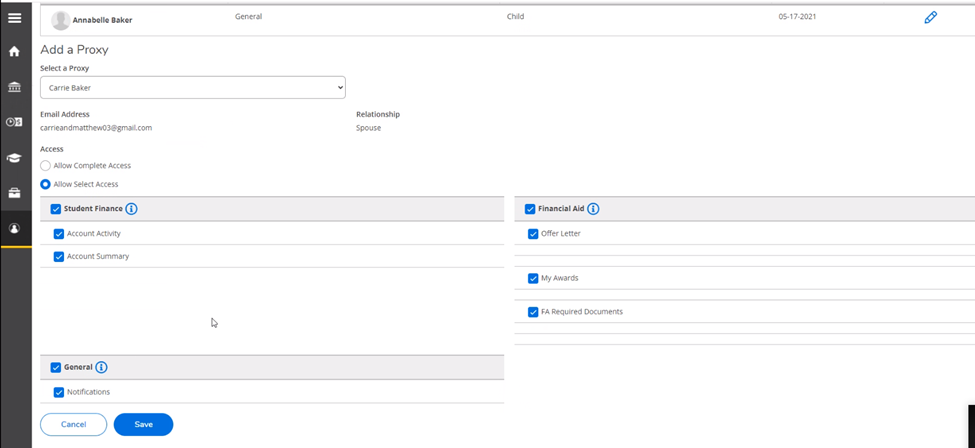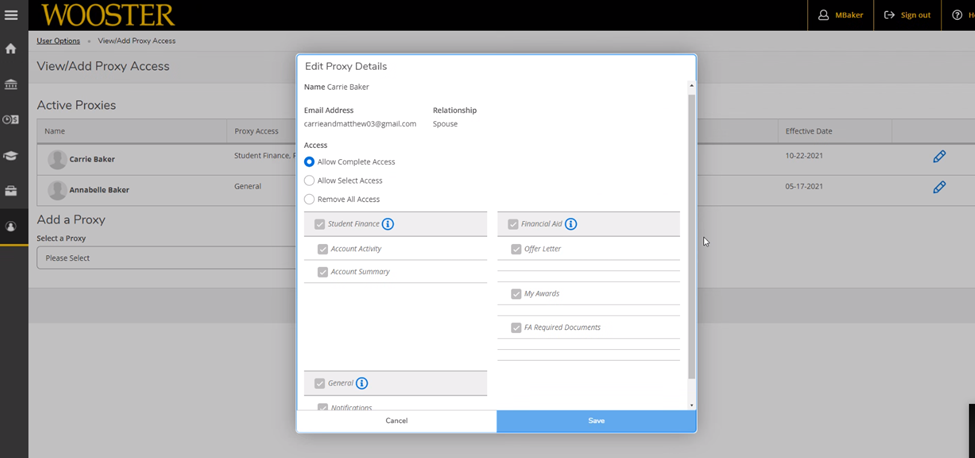 Proxy User Instructions
Once a student adds you as a proxy to view their account, you will receive two separate emails from businessoffice@wooster.edu. First, the email below, which will contain your Username.  You will receive another separate email that will contain a temporary password.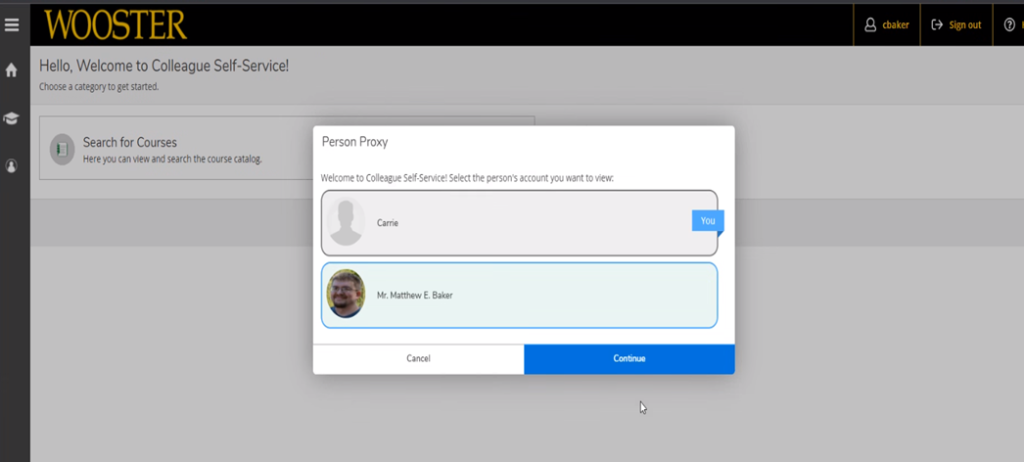 The menu on the left-hand side of this screen lists the areas of Self-Service the student has granted you proxy access to.
Student Account Information:
You can view student account information that the student has selected to share, which may include billed charges, credited and/or pending financial aid, and current balance due.
Select "Financial Information" and then "Student Finance" to view the student account.