In today's complex and interdependent world, Wooster believes that achieving our educational purpose is only possible in a diverse community of learners. We seek to extend the benefits of learning beyond the campus and beyond ourselves.
To help meet this goal, four international/global nomad "Ambassadors" have been selected as cultural representatives to the greater Wooster community. The Ambassadors create interactive presentations covering their countries, cultures, and current events.
If you are interested in hosting an Ambassador for a public or private presentation, please view the profiles of the ambassadors below and email Hannah Thomas a hthomas@wooster.edu.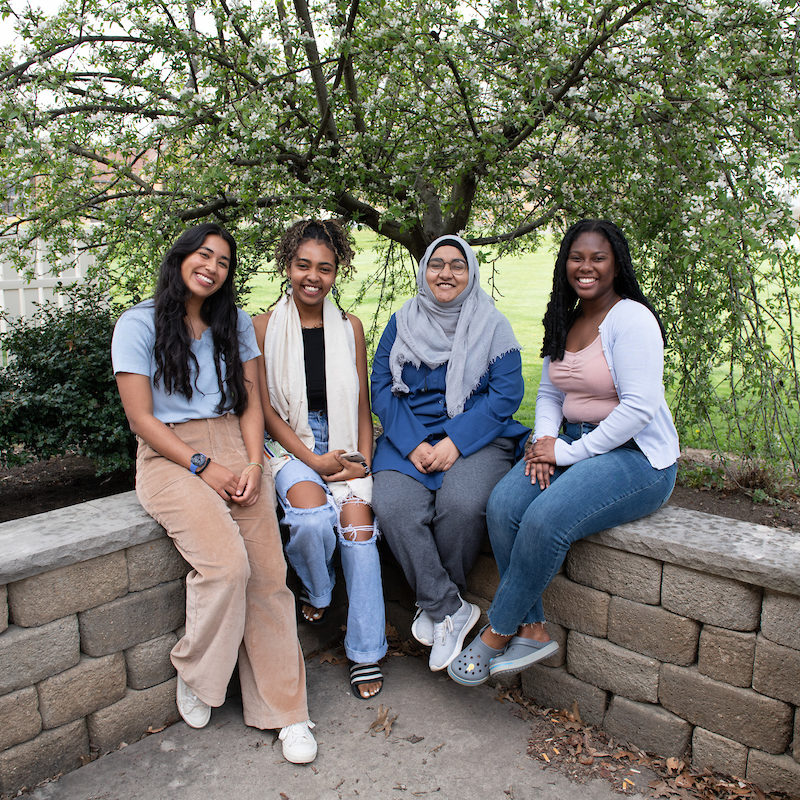 Alegnta Mezmur '23, Ethiopia
Alegnta believes strongly in unity with diversity. One of her favorite fun facts is that the Nile begins in Ethiopia. Some of her topics are:
Ethiopian Coffee Culture
Ethiopian Communal Eating Culture
Clothing of Ethiopia
Igna Mendez '25, Chile
Igna is excited to share Chilean culture with the Wooster community. Please ask her about her favorite chocolate manjar thousand layer cake! Her topics include:
Manjar, a Chilean Condensed Milk
Chilean Handmade Horsehair Crafts
Hiking and Natural Scenery of Chile
Rachel Yamson '25, Ghana
Rachel is passionate about Ghanaian culture. Rachel belongs to the Akan and Ga tribes of Ghana. Some topics she would love to share with the community are:
Akan Naming Ceremony
Folklore, the story of Kwaku Anansi
Bride Prices and the Ghanaian Wedding Process
Ghanaian Philosophy
Raisa Raofa '23, Bangladesh
Raofa will gladly speak to you about many aspects of the culture of Bangladesh! She cannot wait to have groups assist her with the making of rice cakes. Raofa's topics include:
Spices and food of Bangladesh
Bangladesh Rice Cake Culture
Diversity of Bangladeshi Clothing
Bangladeshi doodles