Have you had weeks when you were overwhelmed with work and couldn't pay close attention to the flood of Teams notifications coming from your classes and clubs? If yes, then read on as this tutorial will show you how to create a Microsoft Power Automate flow that will send you an email each time a new message is added to the channel of your choice.
Follow this link to get access to the template that we will be using for this tutorial.
Step 1
Click on the try now button.
Step 2
After doing that you will be prompted to connect your email and teams to Power Automate, this is so that the system can monitor your teams and send emails.
Make sure to add both before pressing continue as shown below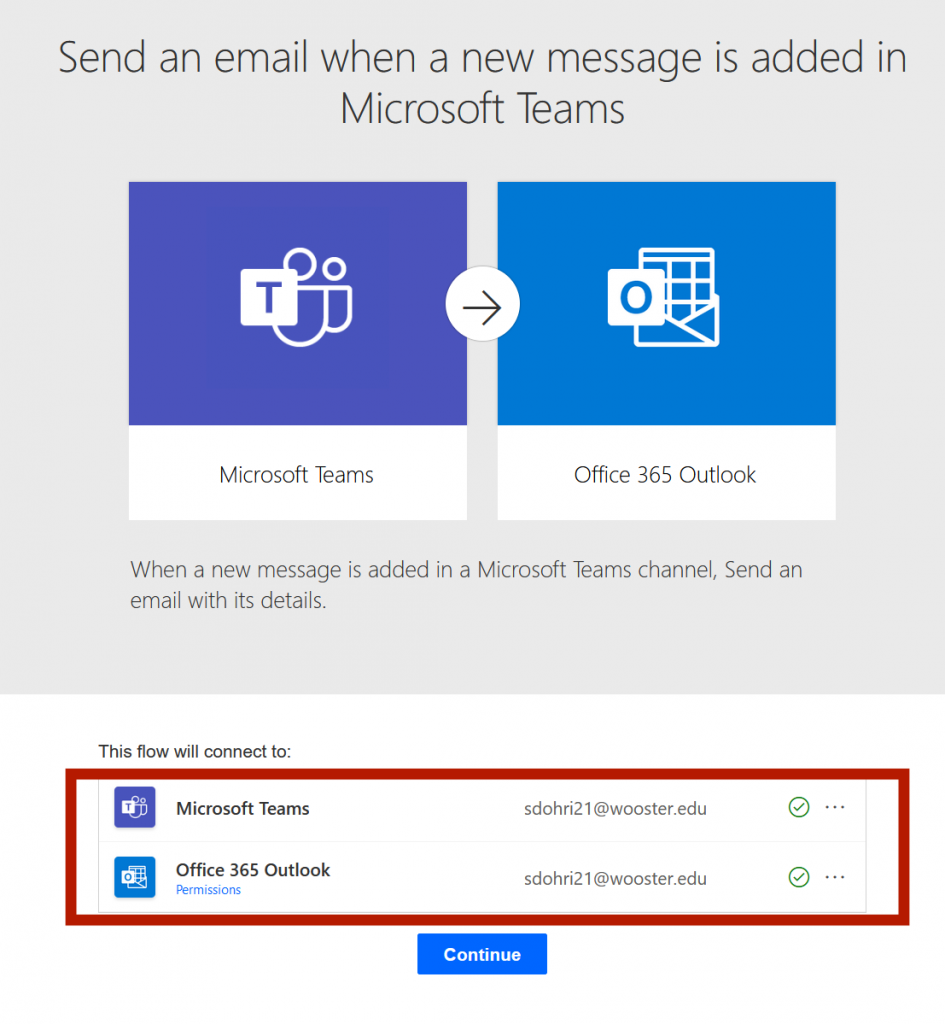 Step 3
In the form and press the save button and you are all set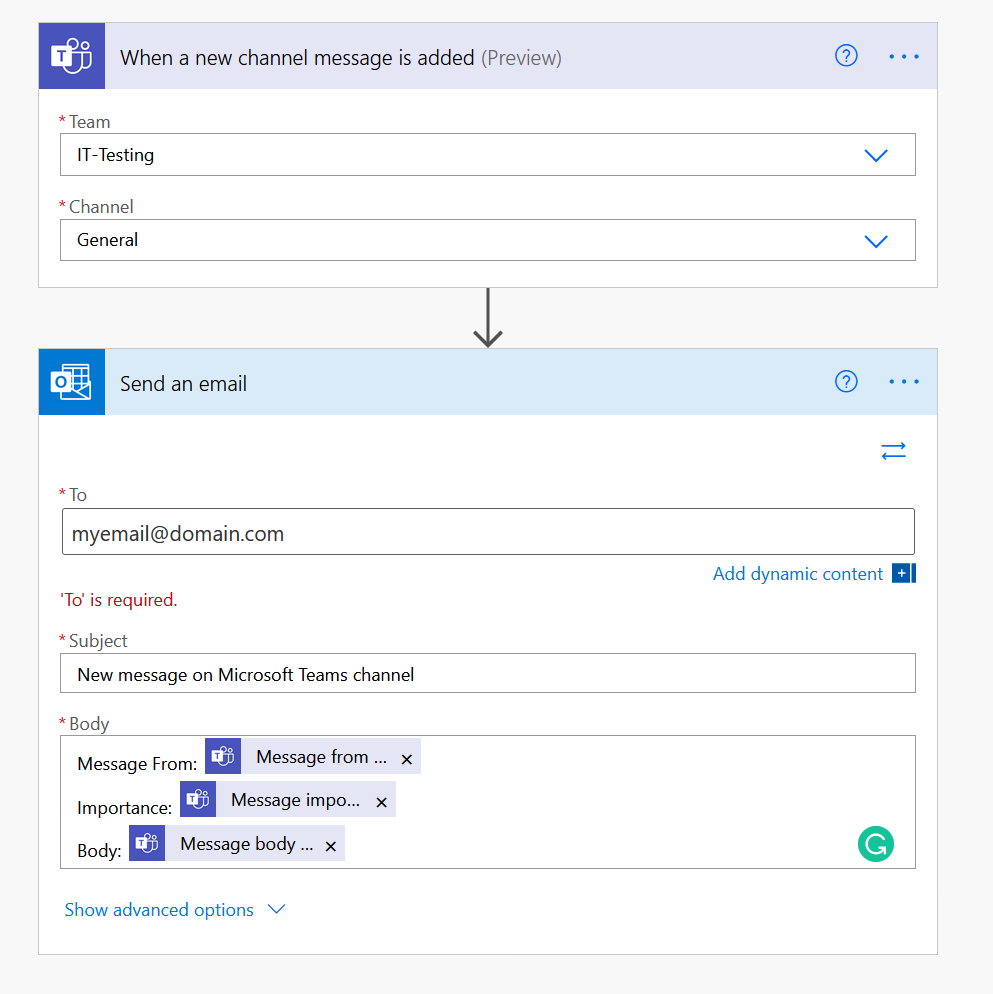 Keep in mind that you can only select one channel at a time. If you want to monitor multiple ones, you can make a copy of the flow or reuse the template.