Students
Faculty
Classrooms
Are you teaching in a new space this semester? See our post on In-person Classes to familiarize yourself with equipment. In-room consultation appointments are available.
Moodle
Bookings
Teams
If you are NOT using your Class Team, see our suggestions for clarifying in the image below.
Team members can hide Teams they are not actively using, but only for themselves.
Owners can't hide a team from members.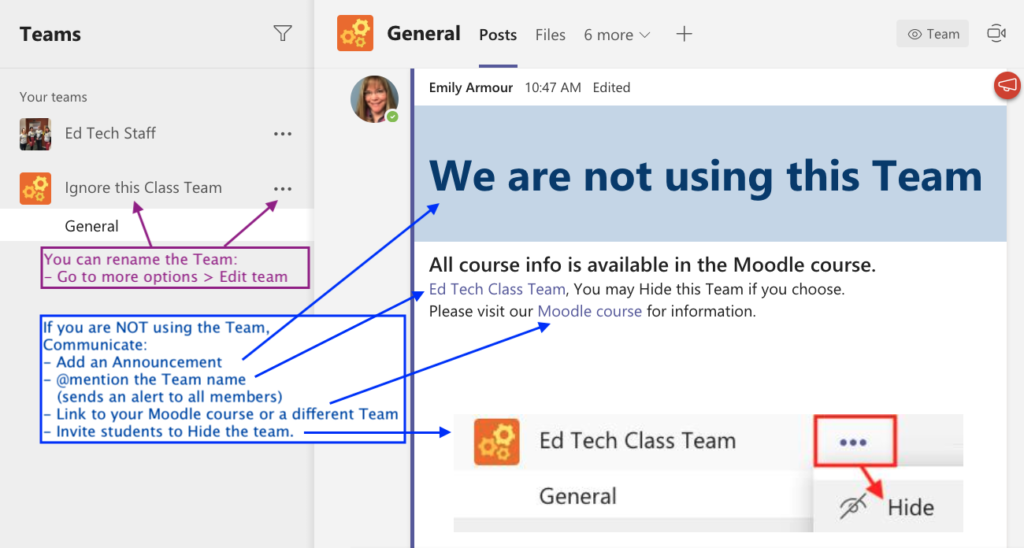 If you are NOT using the Team, you can change the Team name.
To communicate with students, consider:
Adding an Announcement to the General Post
@mention the Team name (sends an alert to all members)
Link to your Moodle course or a different Team you may be using
Invite students to Hide the team.
How Moodle courses display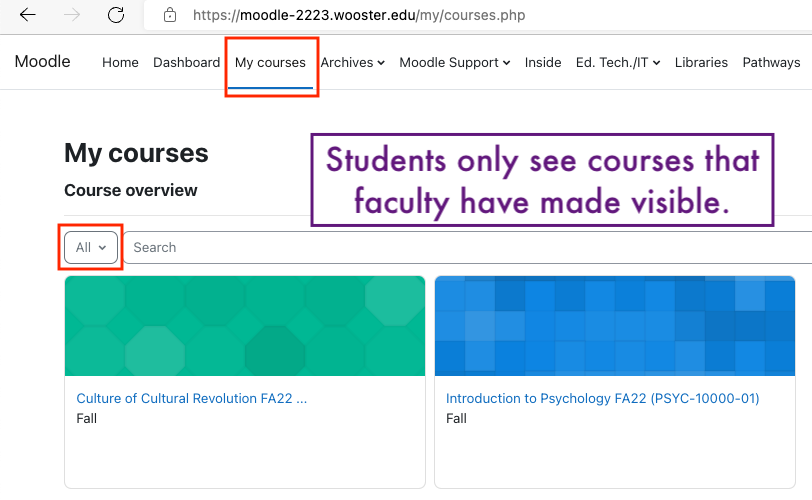 Need Help?